Medtrade Spring has partnered with key exhibitors/speakers to offer in-depth educational opportunities the day before the expo begins. These workshops are available as an add-on to your conference or expo pass. All workshops are held on Tuesday, March 3.
Cure Medical is proud to sponsor the below workshop – free of charge for attendees – to assist our distribution partners and dealers with their efforts to educate, engage with and support the disability community as well as the medical professionals who assist our customers.
Founded by a quadriplegic more than 10 years ago, Cure Medical has always embraced a community-centered approach to urological manufacturing. "True partners keep their commitments," Cure Medical CEO John Anderson explains. "We've made a conscious decision to support our distributor partners by supporting and attending their key trade groups and meetings. We can only be successful with their success."
Whole Person Marketing: Fundamental Best Practice Training for HME Marketers
Presented by: Cure Medical
Tuesday, March 3
12:00 PM – 4:00 PM
Speaker: Lisa Wells, VP of Marketing, Cure Medical
REGISTER HERE
This 1/2 -day workshop will explain how to properly support HME customers with physical, social and emotional support through four primary focus areas:
1. How to Identify and Structure Partnerships with Community Influencers
(co-presented with Rollettes founder/media personality Chelsie Hill and Rollettes talent manager/producer Joe Loera)
2. Clinical Marketing Tactics that Open Referral Office Doors
(co-presented with The Seated Nurse, Andrea Dalzell, RN, BSN)
3. Leveraging Manufacturer Resources for Best Practice Co-Op Marketing
(co-presented with Cure Medical VP of Sales Chris Sellwood)
4. Creating Advocacy Campaigns that Speak to the Heart and Mind
(co-presented with industry lobbyist Madonna Long, NCART Director of Advocacy Mickae Lee)
Workshop facilitator Lisa Wells says, "More than 200 people attended Cure Medical's educational webinars last year, in search of ways to improve their HME supply business as well as learning how to further engage with their community.  This workshop offers more in-depth training than an online webinar can provide, with resources provided from the leading authorities on these critical HME marketing topics."
Registration for this Medtrade workshop is free of charge, thanks to the generous financial support provided by Cure Medical. Other Medtrade workshops do charge a fee to attend. SAVE YOUR SEAT NOW – REGISTER HERE.
After the workshop, we also invite you to meet the Cure Medical team in booth 2102 on the Medtrade show floor!  We hope to see you in Las Vegas on March 3-5, 2020.
For HME Providers + Partners
Cure Medical is your partner and your manufacturer. We are here to help you succeed! 
Cure Medical believes that outstanding user comfort and safety should be considered standard care, and we are committed to supporting HME providers who are experts in delivering quality care.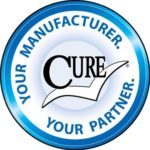 We have partnered with outstanding distributors nationwide who share this vision. They help ensure that end-users receive the ideal combination of high quality products with specialized customer service.
Knowledgeable, experienced, Cure Medical distributors not only provide FREE SAMPLES of our products, they can:
 Assist with product selection
Address questions on insurance coverage and third party billing
Coordinate with physicians or case managers
Ship products promptly and discreetly
Contact your current medical supply provider to ask for Cure Medical catheters.
Or, request samples directly from us and we will help you obtain the name of a Cure Medical catheter distributor near you!
Would you like to partner with Cure Medical? Contact us!

RESOURCES FOR HME PROVIDERS & PARTNERS
We encourage our HME partners to share all of Cure Medical's marketing materials including our product videos with your customers, courtesy of our YouTube channel.
All of Cure's resources are available to help inform your customers about their options, and how they can CHOOSE A CURE!