Join your peers, C-level executives from the HME industry, at this year's HME News Business Summit in September. Cure Medical will be taking the stage to discuss a topic that is impacting nearly all of our HME partners across the board.
Manufacturer-provider relationships: Rules of engagement amid shifting business models
Last year, a number of supplies manufacturers bought providers in anticipation of these products being added to the competitive bidding lineup. CMS no longer has immediate plans to make supplies part of the bid program, but the aftershocks remain. Then there's Inogen, which has been negotiating the fine line between manufacturer and provider for years. What are the macro-economic factors that are forcing manufacturers to rethink their business models? Most importantly, what does all of this mean for providers? How do they mitigate the risks of manufacturers shifting their business models? These panelists brainstorm ideas on how to make it work for everyone in the mix.
Speakers:
John Anderson, CEO of Cure Medical
Doug Harper, President of NDC Homecare
Scott Wilkinson, CEO of Inogen
Moderator: Lisa Wells, vice president of marketing, Cure Medical
John Anderson
John is CEO of Cure Medical. He has served in leadership roles across the urology industry for over twenty years. Previously the Global Director of Marketing for Mentor, John partnered with former Christopher & Dana Reeve Foundation board member and quadriplegic Bob Yant to start Cure Medical from the ground up in 2007.
Today, Cure Medical is the fastest-growing urological manufacturer in the world, holding fast to the belief that fewer chemicals make better products (and therefore does not use DEHP, BPA or any other known carcinogens in their catheters). Cure Medical is also the only catheter manufacturer that donates 10% of net income to fund scientific research in pursuit of a cure for paralysis and urinary retention. John attributes his personal success and Cure Medical's explosive growth to realizing the necessity of partnering with and supporting HME providers and community programs nationwide. Cure is known throughout the industry for offering the highest quality urological products for end users, along with the best margins for distribution partners. John resides in Henderson, Nev., with his wife Karen, and has an MBA with a major in finance from the University of St. Thomas.
Doug Harper
Doug is President of NDC Home Care. Doug has been in the medical distribution/device industry for over thirty years. He founded MedCo Systems that was later purchased by Physician Sales & Services. He was retained by PSS and served as their Senior Vice President of Sales & Marketing and President.
Doug also served as President of Brewer Medical and Group Vice President of North America for the Invacare Corporation. He currently is on five medical industry boards and is an advisor to healthcare private equity firms and investment bankers. Doug resides on Cape Cod with his wife Cathy.
Scott Wilkinson
Scott Wilkinson has served as Chief Executive Officer of Inogen since March 1, 2017, President since Jan. 1, 2016, and a director since Jan. 1, 2017. Previously, Mr. Wilkinson served as Chief Operating Officer from Jan. 1, 2016, to March 1, 2017. Mr. Wilkinson also served as Executive Vice President, Sales and Marketing, from 2008 through Dec. 31, 2015, and in this role he oversaw Inogen's global operations in sales, marketing, customer service, product management, medical billing, and clinical services. Prior to that, Mr. Wilkinson served as Director of Product Management from 2005 to 2006, and Vice President, Product Management, from 2006 to 2008.
From 2000 to 2005, Mr. Wilkinson worked for Invacare Corporation, a designer and manufacturer of oxygen products, as a Group Product Manager and helped launch their $100 million oxygen product line segment. From 1999 to 2000, Mr. Wilkinson served as a Product Line Director with Johnson & Johnson, a healthcare company. From 1988 to 1999, Mr. Wilkinson worked as a Research Scientist, Product Manager, and Project Leader at Kimberly Clark, a consumer products company. Mr. Wilkinson received a Bachelor's degree in Chemical Engineering from the University of Akron and an MBA from University of Wisconsin, Oshkosh.
Lisa Wells
Lisa Wells is Vice President of Marketing for Cure Medical, a leading manufacturer of intermittent catheters and closed system catheters. In her lengthy career as a disability advocate, she has helped create several online social communities (Wheel:Life, Life After Spinal Cord Injury & iPush Foundation) to assist wheelchair users in discovering new relationships, lifestyle resources and web-based peer support groups.
Previously, Lisa also led Get Social Consulting, a consulting practice that guided healthcare providers and manufacturers in creating digital programs for people who have disabilities. An acclaimed speaker, author and guest columnist, you will find her presenting at healthcare conferences nationwide.
The must-attend conference for HME providers
Over the past 12 years, the HME News Business Summit has established itself as the premier education event for HME leaders. This is not your standard education. The Summit prides itself on offering education that can help you see the HME industry and your business in a different way. If you've attended before, you already know how vital this event is to your business. If you've never attended, now is the time!
The HME News Business Summit will help you:
Focus on the "big picture"
Network with other HME execs from across the country
Learn best practices from the experts and talk with them one-on-one
Return to the office recharged with new business goals and ideas
More Resources for HME Providers + Partners
Cure Medical is your partner and your manufacturer. We are here to help you succeed!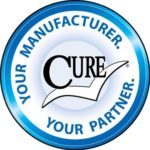 Cure Medical supports our HME partners at events like the HME Summit, Medtrade and state association conferences.
Cure Medical believes that outstanding user comfort and safety should be considered standard care, and we are committed to supporting HME providers who are experts in delivering quality care.
We have partnered with outstanding distributors nationwide who share this vision. They help ensure that end-users receive the ideal combination of high quality products with specialized customer service.
For HME Partners & Providers, we offer a free series of business articles to assist with their efforts to educate, engage with and support the disability community as well as the medical professionals who assist our customers.
Choose a topic: