Cure Medical invests in and offers ongoing educational opportunities for our business partners as a way to further your urological sales success throughout the year!
Please take part in the educational programs below that are designed to educate and support your urology sales and marketing teams.
MAXIMIZE YOUR UROLOGY SALES GROWTH WITH MARKETING
A free educational webinar by Cure Medical on Feburary 19, 2019 at 12 PM PST.
Launch your 2019 Marketing Plan with an extra boost from Cure Medical! We are offering a free educational webinar on Urology Marketing that's sure to fuel your ideas and campaigns.
Space is limited to the first 100 participants.
Register Now: https://meetinglab.zoho.com/meeting/register?sessionId=1094924753
Join us at Medtrade Spring 2019 in Las Vegas for the following educational session presented by Cure Medical Vice President of Marketing Lisa Wells and her panel guests.
Connecting with Your Customer: Marketing to People with Disabilities
Tuesday, April 16, 2019: 1:30 PM – 3:00 PM
We are an industry that serves the physical needs of the disability community, but often we miss the mark by focusing solely on product instead of the person during a marketing campaign. Learn from some of HME's leading experts on direct-to-consumer marketing during this interactive session where you will hear success stories and not-so-successful examples of efforts to connect with your core audience.
Lisa, Scott and Clint will lay out a roadmap of best practices, content examples and imagery do's and don'ts to help carry your next campaign to the heart and wallet of your intended audience.
They will also discuss the evolution of HME marketing to share what is resonating today, and more importantly, providing an ROI in terms of community engagement, advocate programs, and other key audience focus points.
You'll come away from this session full of ideas and ways to better connect your messaging to the community you serve.
Register for Medtrade Spring here: https://registration.experientevent.com/ShowMTH192/
For HME Providers + Partners
Cure Medical is your partner and your manufacturer. We are here to help you succeed! 
Cure Medical believes that outstanding user comfort and safety should be considered standard care, and we are committed to supporting HME providers who are experts in delivering quality care.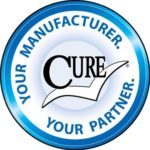 We have partnered with outstanding distributors nationwide who share this vision. They help ensure that end-users receive the ideal combination of high quality products with specialized customer service.
Knowledgeable, experienced, Cure Medical distributors not only provide FREE SAMPLES of our products, they can:
 Assist with product selection
Address questions on insurance coverage and third party billing
Coordinate with physicians or case managers
Ship products promptly and discreetly
Contact your current medical supply provider to ask for Cure Medical catheters.
Or, request samples directly from us and we will help you obtain the name of a Cure Medical catheter distributor near you!
Would you like to partner with Cure Medical? Contact us!
RESOURCES FOR HME PROVIDERS & PARTNERS
We encourage our HME partners to share all of Cure Medical's marketing materials including our product videos with your customers, courtesy of our YouTube channel.
All of Cure's resources are available to help inform your customers about their options, and how they can CHOOSE A CURE!