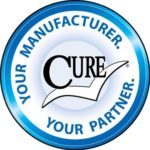 HME/DME Providers: Cure Medical is your partner and your manufacturer. We are here to help you succeed! This article is designed for our distribution partners and dealers to assist with their efforts to educate, engage with and support the disability community as well as the medical professionals who assist our customers.
---
One of the greatest values you can offer customers is your DME team's level of experience and knowledge around the products you provide. It only stands to reason, then, that the more closely tied your employees are to the conditions and situations that your customers face, the more capable your team will be in building rapport with these buyers.
Our industry is unique in the employment world in the way that we understand and embrace disability.
Disability, in other work environments, creates an unforgiving hurdle for people who are seeking employment – so much so, that the unemployment rate among employable workers with disabilities is more than twice the national average, currently at 15.2% compared with 8.1% for the general public, according to the United Spinal Association.
That's a sizeable number considering that one in five U.S. adults is living with a significant disability and over 22 million families nationwide have a loved one with a disability.
Opportunities for Inclusion within the HME Industry
In a recent HME Business article, the CEO of New York-based United Spinal Association James Weisman said that "government agencies and larger corporations have done a good job of hiring more people with disabilities, and not being 'scared off' by accommodations. Weisman explained, however, that 'many small businesses have not caught on, because many are afraid, and they don't know what they're afraid of.'"
In the small business world of HME/DME, we have the perfect opportunity to turn what many perceive to be a negative into a positive, by embracing disability within our own workforce.
Former UroMed owner Bert Burns understands the value of embracing disability on a personal and professional level. When Burns set up his urology supply business nearly 20 years ago, four of his six co-founders were in wheelchairs including himself.
From the beginning, Burns sought out people with disabilities for employment positions with the unique understanding that his own paralysis gave him in terms of what customers want or need from their DME provider. By the time he sold the company to Assuramed in 2013, nearly 20% of UroMed's 100 employees were wheelchair users.
Burns recruited most of his employees who use wheelchairs by calling local rehabilitation departments and asking for candidate referrals from recreational therapists. A former recreation therapist himself, Burns also leveraged his contacts at social work departments and among case managers. "You usually have someone [in hospitals and/or rehab departments] who is in charge of helping people find jobs," he shares.
The upside for DME providers who hire people with disabilities is they gain instant credibility and personal experience for the products they provide within their customer care or sales teams.
"If I'm rolling into a rehab center, and you're walking into a rehab center, I get instant credibility whether I deserve it or not," relays the 54-year-old Burns, a C6-7 quadriplegic who was paralyzed by a drunk driver in his 20s. "If I'm trying to sell you a wheelchair, I probably know what I'm talking about. Whether I actually do or not, that is a whole other question, but I get the credibility."
The Advantages of Hiring People with Disabilities
The advantages to emphasizing diversity with your workforce extend beyond product knowledge. Those HME providers who want to be inclusive in their hiring often find that their employee relationships benefit from their increased diversity in terms of team work and individual connection to the company's overall mission and purpose in the community.
One misconception that HME providers should eliminate, though, is that hiring people with physical challenges may cause an unfair work burden or instability within the team due to increased absences or work leave from these employees.
"Prospective employers may think that people with disabilities get sick more often," adds Burns, who now travels the country as a motivational speaker through a charitable program called Life After Spinal Cord Injury (LASCI). "I'm sick far less than most of my able bodied friends, and studies show that most people with disabilities who work actually have a better attendance and call in sick less. I did not hire people with disabilities as a feel-good move. It was beneficial to me as an owner."
Accommodations for a diverse employee base aren't as daunting as you might imagine, either.
When wheelchair users began working at UroMed, accommodations were fairly easy. "Most standard desks accommodate wheelchairs," Burns says. "We only had to raise them occasionally, just like you would if someone on your team was exceptionally tall or short." UroMed even helped employees with disabilities to work within their shipping center by simply lowering shelves in the inventory area, allowing an employee to easily run the shipping department from his wheelchair.
HME Can Lead in the Way We Serve
The final takeaway for HME providers to consider from an industry perspective is that we, of any industry, should be the first and the most likely to embrace employees who have physical challenges that mirror those of our customers. While we may be a drop in the bucket in terms of national employment rates, our integral role within the communities we serve can go a long way to eliminate misconceptions around employing people with disabilities.
The folks at United Spinal couldn't agree more. "Employment numbers [among disabled people] are horrible," Weisman continues, "and it's costing society a small fortune to keep people pensioned off and living forever."
It doesn't have to be this way, and HME providers can help lead the way by allowing disabled people to bring advantages to the medical equipment workplace.
"When it comes to disability-related products and services, people with disabilities like dealing with disabled sales people," Weisman says. "If you go to adaptive vehicle companies, for example, there are usually disabled people working there. They know what's going on in their customers' lives."
To learn more about employing people with disabilities, please visit: www.unitedspinal.org/disability-employment or see the HME Business article quoted in this story at: hme-business.com/articles/2015/12/01/hiring-people-disabilities.aspx.
Have a Question about this Story?
---
Contact us!
Our distribution partner team is happy to assist you.
Thank you for Choosing a Cure!
Written by Cure Medical's VP of Marketing Lisa Wells, this story originally appeared in IMCO Homecare's March 2016 Newsletter – learn more about IMCO Homecare here.

Enjoy Our Free Resources & Articles

CURE NATION is designed with you in mind, to offer assistance and education when you need it through a personal support program.
All of the information you find below and on our related social media pages is meant to guide you to places, topics and, resources that enhance your life, while also connecting you with a growing group of friends.