We hope you enjoy this complimentary copy of Wheelin' in the Wild, [a $5.99 value!] courtesy of Cure Medical.
These resources are designed to offer support and lifestyle information for people who use wheelchairs, and are all part of our free social and peer support community known as the CURE NATION.
Written by outdoors sports expert and renowned wildlife author John E. Phillips, Wheelin' in the Wild features  personal experiences from wheelchair users that share outdoors sports for all, including:
Paralyzed in a motorcycle accident 9 years ago, Chris Collin still loves the outdoors in his home state of Maine! Working at Cabela's, Chris is an expert on hunting and fishing, and he actively pursues both as a paraplegic today. See his adventures in Chapter 1.
Wyoming native Ashlee Lundvall was injured in a farming accident, but she doesn't let that stop her from being a huntress on wheels. Ashlee tours the country speaking about the accessible outdoors, and shares her own personal stories as a hunter in Chapter 2.

New York native Michael Olsen broke his back when he fell down a stairwell that he was working in. He woke up to the realization that he was paralyzed, and decided soon after that regardless of how he rolled, he was getting back into the sports he loved!  Today,  Michael is  a skilled adaptive athlete who enjoys Bowhunting, Wheelchair Racing, Skiing, Playing Basketball and Kayaking.  See his story in Chapter 3.
Professional archer Kevin Polish was paralyzed in a car wreck, but that doesn't interfere with his competitive bow hunting and shooting.  Kevin takes you on a bowfishing adventure in Chapter 4.
Competitive target shooter Trevor Baucom was shot down in a Blackhawk helicopter while serving in our armed forces. He survived the crash and has gone on to be a professional shooter who lives as a daily example of the strength and ability of our nation's Paralyzed Veterans.
Tony Bell was born with Spina Bifida, but he didn't let that affect his dream of being a rodeo king.  As a professional bull rider, Tony shares how his perspective and persistence keeps him in the saddle.
TinaMarie Hernandez introduces us to the world underwater through the accessible scuba diving programs available through Diveheart Scuba.  She shares why Diveheart scuba programs are safe and fun for people who have paralysis or other mobility concerns.
Vermont Adaptive Ski & Sports provides exciting sports and recreation options for people from all over the United States, regardless of their ability to pay! See what they offer and how you can get involved in Chapter 10.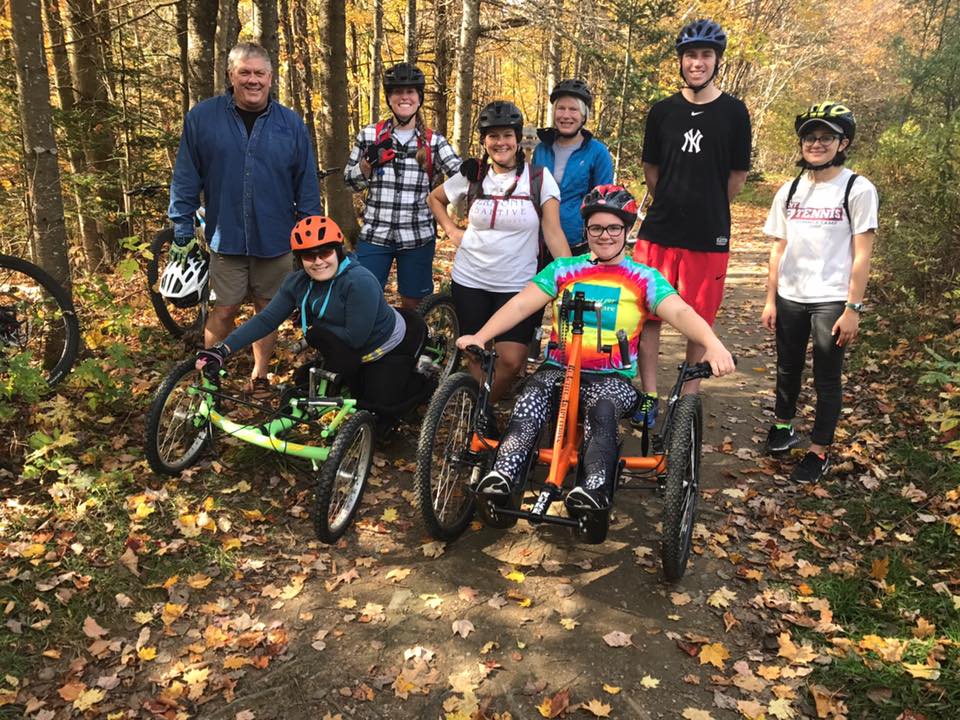 Enjoy Our Free Resources & Articles

CURE NATION is designed with you in mind, to offer assistance and education when you need it through a personal support program.
All of the information you find below and on our related social media pages is meant to guide you to places, topics, and resources that enhance your life, while also connecting you with a growing group of friends.