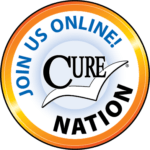 For many people with disabilities, finding gainful employment that's flexible enough to meet their needs can be challenging. In fact, the U.S. Department of Labor reports that the unemployment rate for people with disabilities was 8.4% in 2016, which is approximately twice the rate for people without disabilities.
October is National Disability Employment Awareness Month, so we hope you'll enjoy this information on creating your own job opportunity.
Conditions such as frequent UTI's, skin breakdown issues, fatigue and chronic pain are common in our community – and they can make long days at the office sometimes impossible. For others, a lack of transportation or fear of losing disability benefits and health insurance are the realities that keep them from working.
Cure Medical is here to help with advice for the CURE NATION from a respected member of our community. Former Cure Advocate Kristina Rhoades now creates social content for Vantage Mobility International, and we hope you'll follow her online there too.
Kristina shares her perspective and advice below:
Working from home can be a manageable alternative to going into an office. It's easier than ever with today's technology and many companies being more willing to allow their employees to work remotely.
If you're ready to give working from home a shot, here's some advice:
1. Start with an Optimistic Perspective
If you're struggling with finances or looking for a job, things can become overwhelming pretty quickly. It's easy to start to believe that there aren't enough jobs or that you don't have the qualifications required to work. But, those things aren't really true, so you can make the choice not to buy into them. If you can approach the desire for employment with a more hopeful attitude, the process will go much smoother.
Remember that there are plenty of jobs out there – many that can be done remotely, and you have something unique to offer. 
2. Review Your Skills and Interests
What specials skills or passions do you have to contribute? Do you have experience in disability advocacy? Are you a good writer? Do you love art or books or music? Are you savvy with social media or photography? Do you love natural products? Do you bake or make stuff?
Whatever your experience or interests, there is something out there for you – something that the world is waiting for you to share. Being clear about what you have to offer and what you want to do will help guide you.
Keep in mind that sometimes your skills and interests will match your prior employment experience – but sometimes they won't. Sometimes, you need to go in a new direction.
3. Use the Power of the Internet
Information has never been more readily available than it is today. There are numerous job search sites out there to help connect you with open positions and growing companies.
FlexJobs and Virtual Vocations, for example, offer a directory of virtual or remote jobs across the U.S. The sites allow you to search by job category, location (although, many don't require office time), research companies and much more. LinkedIn is also a great online resource for making connections and establishing a personal brand.
You can also go online to research remote job openings with your favorite companies that you may have some prior knowledge about or interest in. You may be surprised to find that there are openings for virtual call centers with your cell phone provider, credit card company or favorite online retailer.
4. Be Creative and Consider All Options
If you're entrepreneurial in spirit and like a challenge, consider starting your own business – which doesn't have to be as complicated as it sounds.
The Internet makes these opportunities much more accessible than they were in the past.
If you have something to sell, you can start an online store. If you have advice to give or expertise to share, you can start a blog, YouTube Channel or website and earn money from ads and sponsors. If you're writing a book, you can publish and sell it all online.
Joining a network marketing company could also be an option for flexible employment and residual income, just be careful of get-rich-quick schemes.
If there is an industry you're passionate about, there's most likely a company that is using this business model to distribute their products. With a quick search, you'll find many different products that you can promote and sell for a commission, including essential oils and natural products, pain management applications, skincare and makeup, home decor and kitchen supplies, kids books, clothing and even futuristic technology.
If you want to give this a try, make sure to pick something that you really care about and will use yourself – and do your research to make sure the company is legit and sustainable.
If you're starting a business, whether it's a website or direct marketing opportunity, be prepared to invest your time, and possibly a little money. Don't expect it to be easy, but know that people do it everyday and you can, too, if you stick with it.
5. Volunteer
We know it may sound a bit counterintuitive to volunteer if you're trying to make an income, but it's a good use of your time while you're looking. Reach out to an organization you'd like to work for, or even something in the same industry, and see if there's something you can contribute as a volunteer or intern.
Volunteering is a great way to get your name out there, show what you can do and build a resume.
Plus, you could learn some new skills or discover new passions.
Looking for more employment assistance? United Spinal Association has a list of resources nationally and by state. Check it out here.
Enjoy Our Free Resources & Articles
CURE NATION is designed with you in mind, to offer assistance and education when you need it through a personal support program.
All of the information you find below and on our related social media pages is meant to guide you to places, topics, and resources that enhance your life, while also connecting you with a growing group of friends.