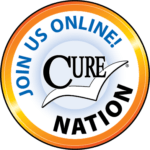 If you use a wheelchair, do you have trouble finding reliable, accessible transportation?  Or, if you do have an accessible van that you don't use all day, then you may be able to earn extra money using that vehicle to help with family bills.
Jennifer Mendoza of Nevada, California says, "Why not use Uber, or be an accessible Uber driver for the peer-to-peer transportation program that has caught on nationwide?" Jennifer drives a wheelchair-accessible Dodge Charger for Uber and shares her experience below.
I don't have a disability, but my husband, Peter Mendoza, has cerebral palsy. Peter and I met in high school in 1981, but we didn't get married until 2010. After graduation, I moved away. As soon as he graduated from high school, Peter started looking for me. In 2009, he found me through the miracle of Facebook.
I was living in North Carolina, and he lived in Berkley, California, which meant we had a long distance relationship. When we finally decided to get married, I moved to California.
Peter is a quadriplegic and uses a power chair. I must admit that my mom thought I was a little crazy, at first, when we said we were planning to get married. She was concerned. But once she saw how happy I was, and how good Peter was to me, she was delighted and began to love Peter too. When we got married, I had a 17-year-old daughter from a previous marriage who is now 24.
The Beginning of the Jennifer's Uber Connection
I started driving for Uber, a German word that means super, in March 2015. I was using my van to drive for UberXL – the division of Uber that offers rides to individuals or groups who need a van for transportation. I had my accessible vehicle registered on Uber, but I only could drive my accessible vehicle for people who requested UberXL vans.
I had a problem back then because Uber wanted my van to have NMEDA certification. NMEDA is the national mobility dealer's association. My van had been converted by a recognized conversion company, but at that time, Uber only would accept vans with an NMEDA seal. However, in 2015, after proving that my van met all the conversion requirements for people with disabilities, even though it didn't have the NMEDA seal, I was allowed to start offering Uber rides for people with disabilities.
Uber was one of the first peer-to-peer transportation organizations that were legally licensed in California to set up a ride sharing system. Now, a few more major U.S. cities offer accessible transportation through Uber, including Chicago, Washington, D.C. and San Francisco.
See how Whizz-Kids Test Drove uberWAV in London:
Requesting Accessible Vans Through Uber
On the Uber app, you can select the type of vehicle you want to hire for your transportation needs. UberX has standard vehicles. UberXL offers SUVs that can carry 6 people each. You can order UberSELECT for vehicles that transport even more people.
You also can select UberWAV – the WAV stands for wheelchair accessible vehicle, but there are very few wheelchair accessible vehicles in many cities where Uber operates.
In our town of Nevada, California, we only have three wheelchair accessible vehicles and drivers. So, it's a strange situation often with little demand and little supply. We have worked to change that and have been able to up the number of hours that accessible vans would be available to 80 hours during the week in our area.
Today, there's still accessible Uber service for about 80 hours per week from 9 am until 8 pm in our part of California, but we're only getting about two calls per day. Some days we don't get any calls.
We've learned that if the public doesn't know that accessible vans are available through Uber, no one will order an accessible van.
Remember this is a fledgling program, and we're still trying to build community support. We have more potential drivers with accessible vans, but until there is more demand for accessible vans, Uber can't hire additional drivers.
I believe if people who use wheelchairs will notify and work with Uber in their areas, there will be three benefits:
People with disabilities who need lift vehicles that have been designed to carry people with disabilities will have more accessible transportation.
People who have vans that have been built or adapted to carry people in wheelchairs can earn extra money by driving for Uber when their vans aren't in use.
Uber can add this feature to their services to make more money.
What the Mendozas Think Uber Needs to Know
I feel that in cities across America, people in wheelchairs need to contact Uber and request accessible vans when they need transportation. Organizations that serve people with disabilities can work with Uber to prove that there's a need for that service in their regions.
I want to see this UberWAV program grow for drivers with accessible vans at home that aren't being used as often as they can be used to assist the disabled community.
Rehabilitation organizations also can help to document the number of people in wheelchairs in a community and work with Uber to consider the possibility of hiring Uber drivers who have accessible vans.
After all, people with accessible vans already know how to properly help wheelchair users into and out of vans, lock down their wheelchairs and perform every task a person in a wheelchair needs when he or she gets into, out of and while riding in an accessible van.
We have to remember that Uber is a very young company and only has been operating peer-to-peer transportation for 4 years in California.  The disability community should look for and discover new ways to help the company reach out to people with disabilities.
I realize that I don't have all the answers. But if we all work together – clinicians, medical supply companies, disability advocates, governmental agencies and companies like Uber – I don't see why we can't have much more accessible transportation for the millions of people in this country who need it.
Note: The San Francisco Examiner ran an article recently on Jennifer's quest to offer more accessible transportation through Uber – see it here:  Married couple pioneers Uber's wheelchair-accessible fleet
To take advantage of the UberWAV service, use Jennifer Mendoza's code – UBERJENWAV – to receive a $15 credit for your first Uber ride.
Uber Accessibility Policy & Information
For riders with ambulatory disabilities, Uber says they are using technology to make transportation more accessible and reliable for riders with ambulatory disabilities.
According to their website, Uber is piloting several models in various cities across the country to determine which wheelchair accessible vehicle options best meet the needs of riders and driver-partners. These pilots range from making technology available to wheelchair accessible taxis to providing wheelchair accessible options through partnerships with commercial providers (e.g. in New York, Houston, Chicago, London, Portland).
The uberWAV (pilot program for wheelchair accessible vehicle options) and uberASSIST (a voluntary suite of additional informational materials offered to driver-partners on how to best assist riders into vehicles and accommodate folding wheelchairs, walkers and scooters) programs are designed specifically to improve efficiency, ease, and reliability for riders with ambulatory disabilities.
UberASSIST is designed to connect seniors and people with disabilities to transportation providers who can give them additional assistance. With UberASSIST, top-rated driver-partners may obtain independent training from the Open Doors Organization to assist riders into vehicles and can accommodate folding wheelchairs, walkers, and scooters. UberASSIST is currently available in over 40 cities around the world.
Jobs with Uber: Driver-partners with ambulatory disabilities
Uber provides economic opportunities for people with physical disabilities. Uber welcomes driver-partners who use modified vehicles and hand controls on the Uber platform. Anyone who is legally able to drive can apply to partner with Uber.
Service Animal Policy
State and federal law prohibit driver-partners using the Uber Driver App from denying service to riders with service animals because of the service animals, and from otherwise discriminating against riders with service animals. As explained in Uber's Non-Discrimination Policy, driver-partners who engage in discriminatory conduct in violation of this legal obligation will lose their ability to use the Driver App.
See full details at https://accessibility.uber.com/.

Enjoy Our Free Resources & Articles

CURE NATION is designed with you in mind, to offer assistance and education when you need it through a personal support program.
All of the information you find below and on our related social media pages is meant to guide you to places, topics and, resources that enhance your life, while also connecting you with a growing group of friends.