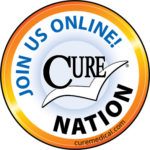 Srin Madipalli was the CEO and co-founder of Accomable, a web platform connecting hosts with accessible lodging with guests who need them.  Accomable was recently acquired by Airbnb, and Srin is now based in San Francisco leading team to make the Airbnb platform as accessible as possible.

Per their website, Srin is a "geneticist turned corporate lawyer turned MBA turned coder and product developer with degrees from Oxford and Kings College London. A big time lover of travel, he co-founded Accomable after getting fed up with the difficulties of trying to find accessible travel services."
Like many others with disabilities, Srin Madipalli had grown tired of the accessibility challenges he faced while traveling. He loved to travel, but even when he found "accessible" properties, he would often arrive to find that there were major, unexpected obstacles (if you find yourself in this situation, check out these tips). After a six-month period of traveling Europe beginning in 2010, Srin knew he had to do something.
Fed up with the frustration of finding accessible lodging and accurate information, Srin and his childhood friend, Martyn Sibley, decided to take things into their own hands. 
Srin recalls, "I left my job as corporate lawyer, went to business school and learned to code." Srin and Martyn both have Spinal Muscular Atrophy, and because they shared a passion for travel, they were equally motivated to make the world more accessible. So, in the summer of 2015, at home in London, they launched the initial platform for Accomable.
"It started as less of a business – we just wanted to solve a problem that we both faced, as well as our family and friends."
"When we first launched the very basic prototype of the platform, I just shared it on various social media sites and emails of contacts I had in the disability space," Srin shares. He describes a humble beginning, but it didn't take long to see that the demand was there. People had been hungry for this service and they wanted more.
"Our battle in the beginning was to constantly keep up with the growth. It was a very nice problem to have. It gave us an insight that we weren't just solving a problem for ourselves, but one that the wider community faces."
As the recommendations started pouring in, the platform began to grow, along with an engaged community following. At this point, it was clear, it was time to scale.
"As the company was growing, we raised the financing to build the team. We realized we needed a lot more infrastructure to scale out what we were doing," Srin explains. By this time, they had fully verified, accessible properties in more than 60 countries worldwide.
The growth continued for Accomable and Srin shares, "In 2017, we started talking with investors and looking at the possibility of partners. We were introduced to AirBnB and very quickly we realized there was a perfect fit with mission and culture. They were already actively looking at accessibility."
In November 2017, Accomable was acquired by Airbnb – an incredible opportunity that will enable Srin and his team to take their dream and mission to a global level, working together, to make the world a more accessible place.
What's In Store for the Future of Accessible AirBnB?
After the acquisition, Srin moved to San Francisco to join AirBnB as the Accessibility Program and Product Manager. They're in the process of transitioning hosts to the new platform and improving features.
In the near future, they will be working on increasing the number of  hosts that list accessible spaces on AirBnB – and making sure they're aware they can reflect the accessible features of their homes much more accurately now.
Do you have an accessible space that you'd be willing to rent? Why not make a little extra money?! Find out how to become a host here!
Past and future guests can expect to see increased and improved features as well for accessibility as the build th supply of hosts. AirBnB has already added an "accessibility" filter when looking for a space to rent.  Just click "more filters" when exploring homes and properties.
With this platform, Srin will continue being a powerful advocate and leading the way in the areas of global accessibility and travel. Earlier this year, Srin took part in the Paralympics Torch Relay in Jeongseon to mark the opening of the 2018 Paralympic Winter Games in PyeongChang, Gangwon-do (read more).
Srin Madipalli believes that by raising awareness and educating, more people will have the ability to see the wonders of this world.
As he looks to the future, Srin leaves a promise of his commitment to a more accessible society: "It is a challenge that I relish and one that I see more of a calling than a job – as it gives my team and me the chance to improve the lives of millions of people around world."
HITTING THE ROAD?
CHOOSE A CATHETER THAT MAKES TRAVEL EASIER
Have you seen the extra long M14XL Cure Catheter? This 25-inch long catheter eliminates the need for extension tubing and may also save you from having to transfer in a public restroom.
The sterile, single use, Extra Long Cure Medical Pocket Catheter is not made with scary chemicals like DEHP, BPA or Natural Rubber Latex. It also offers discreet portability by easily fitting in most pant pockets.
The Cure Medical M14XL Extra Long Pocket Catheter is offered with polished eyelets on a straight tip and funnel end in an extra long (25") length. It is also available as an extra long (XL) with lubricant and gripper sleeve.

To request free samples of the Cure Medical® Extra Long Pocket Catheter or any Cure Medical catheter, contact your local distributor of quality healthcare products, or click here.
Enjoy Our Free Resources & Articles

CURE NATION is designed with you in mind, to offer assistance and education when you need it through a personal support program.
All of the information you find below and on our related social media pages is meant to guide you to places, topics and resources that enhance your life, while also connecting you with a growing group of friends.