After Diamond Garrett survived a traumatic spinal cord injury in 2013, she was able to move forward in ways she could have never imagined – thanks to the example of other positive ladies on wheels. In this interview, she shares about attending the Rollettes Experience and how she's helping empower other newly-injured individuals. 
Diamond Garrett was 18-years-old and living in West Palm Beach, where she grew up, when she says she found herself at the wrong place at the wrong time.
She shares, "I'm a gunshot wound victim. I was shot 9 times with two different weapons. I was 18 years old and young and affiliating myself with the wrong people. I gave someone a ride and some people wanted to shoot him – and they ended up shooting both of us."
"When it happened, I was transported to the ICU and stayed there for about 2 months," Diamond explains. "Then, I went to a nursing home. I was the only 18-year-old that was in the nursing home."
"They said I wasn't well enough to go to rehab. I had other severe injuries to deal with and they didn't feel like I was strong enough to begin rehabilitation."
After enduring the loneliness of the nursing home environment, Diamond was finally transferred to a rehab with a T-12 incomplete SCI. She explains, "From there, I went to Shands Rehab in Gainesville, Florida. That's where they taught me my independence. You know, how to cook, transfer in and out of the chair, how to put socks on, etc."
"That's when I realized, these people are not trying to help me walk again, they are trying to help me live in this chair so I could go home. I had to go through this mental acceptance process and it was tough. And not long after, I was headed home."
It wasn't much easier when Diamond returned home. Everything was different and the path forward wasn't clear. She had always wanted to be a dancer, and that didn't seem like an option anymore.
She recalls, "Home wasn't the same. I wasn't the same physical person. I had to figure out Diamond all over again. I had to figure out what was good for me, what I could do with my new life. Honestly, I'd never had a friend in a chair. I never knew about paralysis. It was like I was learning a new language."
Diamond Garrett Finds the Dance Example She Needs
Coincidentally, around the time of Diamond's injury, the TV show Push Girls, was on the air and gaining popularity. Her mom suggested she watch the show and Diamond was immediately drawn to Push Girls star Chelsie Hill because of their similarities in age. She learned that Chelsie was also a dancer and had been recently injured. Diamond watched from home as Chelsie learned the ropes on TV from her "Rolling Sisterhood."
Diamond and Chelsie connected on social media and when Chelsie saw that Diamond was still rolling in a hospital-type wheelchair and sitting on pillows, Chelsie offered her help. Diamond remembers, "Chelsie reached out and told me that if I could get to L.A. to the upcoming Abilities Expo, that she would donate her Colours wheelchair to me."
Diamond was able to make the trip happen and the experience was pretty impactful. She had found a tribe of women that shared her struggles, but have made conscious choices to overcome instead.
Fast forward to today – and Diamond has come a long way! This summer, she returned to L.A. to attend the Rollettes Experience with more than 100 other women from around the world.
"The Rollettes Experience is bigger than dance. Dance makes the experience about love – that's what dance is to me. But, beyond dancing, the experience was a beautiful thing because we made relationships that will last the rest of our lives," Diamond explains.
"The experience," Diamond continues, "was mind-blowing. I really was able to see how much I've grown. To be able to help other girls that were newly injured helped me see where I was before and where I am now. It helped me to not be too hard on myself because I know that I'm growing."
Diamond Garrett Pays It Forward to Empower Youth & Other Women Who Roll
When Diamond and her sister landed in L.A. for the Rollettes Experience, they ran into some common challenges for those traveling on wheels. They were waiting outside for a shuttle bus and proceeded to watch bus, after bus, pass by – all claiming they were full. After waiting a while, Diamond spotted another girl in a chair and asked her if she was also in town for the Rollettes Experience.
While she may have been willing to wait too long for her own shuttle, Diamond wasn't about to let her new friend Martha wait any longer. "Don't worry," Diamond told her, "the next bus that comes, we're getting on and transferring out of our chairs. And we did. We clicked from there."
Diamond met so many other girls, some with similar stories and others that were just a few months post-injury. And their special connections have led to many meaningful conversations, including some about self-forgiveness.
"For those of us that made actual decisions to get ourselves where we're at, it can be a hard pill to swallow," Diamond explains. "I had to forgive myself and everything in the whole situation, and I want to help others find a way to do the same. If you want to live, it's not going to come from pretending to be happy. You have to forgive yourself and move forward."
Back in Florida, Diamond has gotten involved in her local community, with the intention of educating and uplifting local youth to make better decisions.
She shares, "The youth is my focus because I still consider myself a part of this generation. To be honest, I think our generation is lost. We can feel like our parents and loved ones are against us and that our 'friends' are always the best thing for us. But, from my situation, I want to encourage our youth that our parents are not here to hinder or hurt us. The people that have always been there for us are there to support and guide us."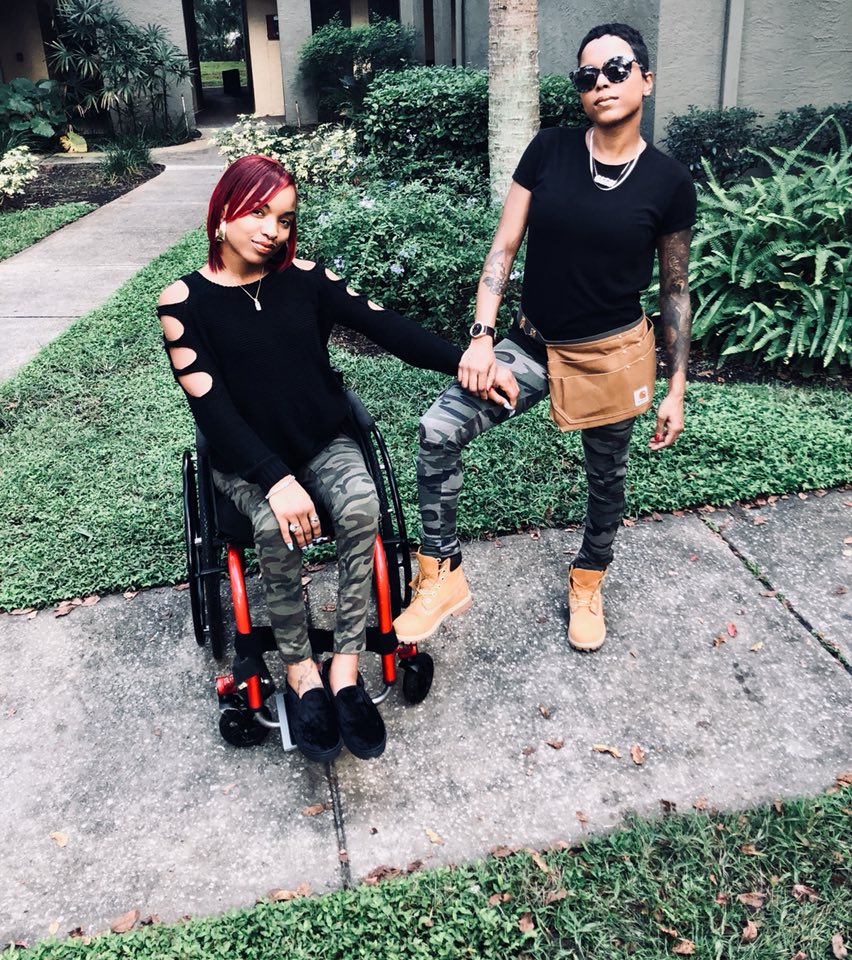 Diamond is also involved in a non-profit organization that raises awareness about gun violence. She believes the fact that she's here to share her story means something – and that gift comes with a responsibility.
"People get shot and they die. I've had a family member that got shot one time and passed away. But for me to get shot nine times by an automatic rifle, 79 rounds of bullets in my car – and I'm still alive to be able to talk, be coherent and even breathe on my own is a miracle. This really sunk in as I've lived and continued to watch violence happen."
"I feel like I'm here to speak about what happened to me and, really, to speak about changing our world and being aware of who we surround ourselves with."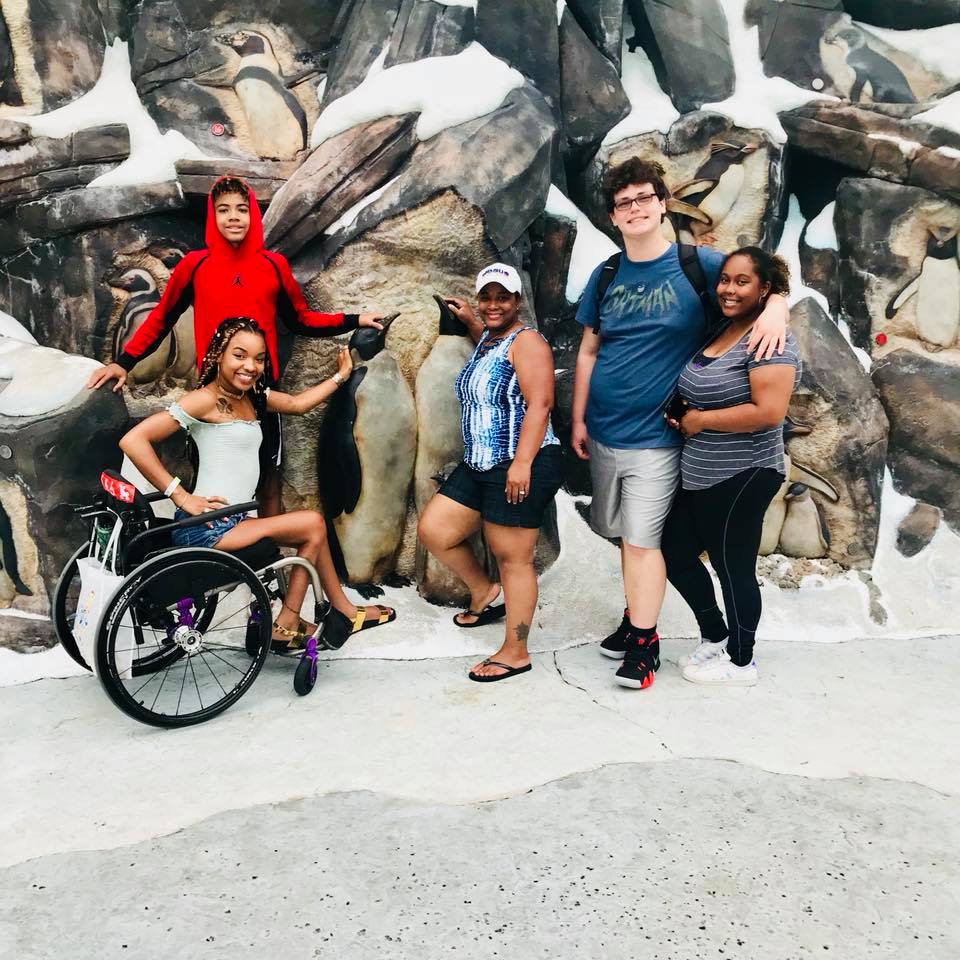 Diamond is also a current student at the University of Central Florida. She says, "I passed all of my classes. I give thanks to God for never leaving my side. I have six more classes left and I will have my bachelors degree. 2019 — I'm coming READY & FOCUSED! I will be a UCF Graduate!"
Why Diamond Chooses a Cure Catheter
Often, when people leave rehab after a traumatic injury, they aren't properly educated about product and equipment options. That's why seeking out a support group, or Rolling Sisterhood, is a great idea because people educate each other and give feedback about products they've used.
Five years ago, Rollettes founder Chelsie Hill helped Diamond get a better wheelchair and that has made all the difference in her quality of life. And, on her most recent trip to see the Rollettes, Diamond learned from Chelsie and the dance team that there are also better options for catheters like Cure Medical.
See what Chelsie Hill has to say about why she uses the Cure Twist plus her concerns about other brands of catheters that are made with known carcinogens.
Diamond says, "it's scary to learn that medical products, products that so many of us require to survive, are allowed to be made with chemicals that aren't good for us. I was shocked to learn the catheter I was previously using was made with chemicals that are known to cause cancer."
Diamond was happy to learn Cure Medical offers a full line of catheters that are not made with scary chemicals, so she made the switch!
With a variety of catheter styles and lengths for women, men and kids, all Cure catheter users can be confident that they're using a medical product that is not made with DEHP, DINP, BPA or natural rubber latex.
Learn more about the risks of DEHP here, and then find out if your current catheter is made with it.

To request free samples of the Cure Twist® Ready-to-Use Catheter or any Cure Medical catheter, contact your local distributor of quality healthcare products, or click here.
See You at the 2019 Rollettes Experience!
Happy holidays to you and yours from all of us at the CURE NATION. Plan on joining us at the 2019 Rollettes Experience, as Cure Medical is a proud financial supporter of this event.
This year's event was unforgettable with Boundless Babes from nine countries attending this life-changing, empowering event for women.
Get involved here and don't wait to save your spot! Starting January 1, 2019 the price will go up, so save now while you plan to join us for the fun.
Enjoy Our Free Resources & Articles
CURE NATION is designed with you in mind, to offer assistance and education when you need it through a personal support program.
All of the information you find below and on our related social media pages is meant to guide you to places, topics and resources that enhance your life, while also connecting you with a growing group of friends.