A plastic softener often used to make PVC more flexible, DEHP can pose health risks. Providers should understand the issues and know the options.
On March 1, 1987, after a popular voter initiative was approved, the state of California created a comprehensive list of "Chemicals Known to Cause Cancer or Reproductive Toxicity." Because of this legislative action, Proposition 65 labeling came into effect. You'll see the Proposition 65 label today on many HME products that are manufactured with chemicals that fall under this category.
Unfortunately, some products on the market today may not be labelled with a Proposition 65 warning even if they are made with chemicals that are identified on the California list as "known to cause cancer or reproductive toxicity."
The Health Risks Associated With DEHP
DEHP (Di(2-ethylhexyl)phthalate) is a chemical commonly used in traditional catheter manufacturing. DEHP is a plastic softener that is often used in the manufacturing process to make PVC more flexible, and it is listed on the Proposition 65 registry as a known chemical that can cause cancer and reproductive toxicity in males.
The health risk from DEHP is severe enough that the federal government has removed and banned it from being used in children's toys due to the chemical's ability to be absorbed through the mouth and skin.
Several kinds of medical devices, including some catheters, still contain DEHP — and unfortunately, this is currently legal. However, if you can avoid these chemicals all together in the products that you offer to your customers, there are compelling health reasons to do so.
Reducing exposure to known carcinogens is a legitimate concern for people who have a higher risk for cancer due to hereditary or other health issues.
For example, the incidence rate of bladder cancer in people who have spinal cord injury (SCI) is 16 to 28 times higher than that of the general population, according to a research study published by model SCI center Craig Rehabilitation Hospital.
Options Exist to Avoid DEHP in Urinary Catheters
The good news is that a large selection of quality-made, user friendly intermittent catheters exist today that are not made with DEHP.
Cure Medical CEO John Anderson explains, "The use of DEHP in catheters creates a number of health risks including patient exposure to hazardous chemicals which leaches from vinyl medical devices."
"When there are options available to create intermittent catheters that work just as well as those made with standard chemicals, there's really just no reason to use these chemicals anymore if you can avoid it. Cure Medical believes it's the right thing to do, so we made the decision to go without DEHP in our products," Anderson adds.
Medical Professionals Understand DEHP's Health Risks
Expert urologist Dr. Gerard Henry sees patients from all over the world at his practice, Ark-La-Tex Urology, because of his skill and reputation in treating male urinary incontinence, erectile dysfunction and urinary difficulties. He received his medical degree from University of North Carolina at Chapel Hill School of Medicine, and completed a six-year Urology Residency at Duke University in Durham, N.C. including a one-year basic science research fellowship and has been in practice for more than 20 years.
"Catheter users should care about DEHP and BPA, because they are known carcinogens and known to cause reproductive harm," Henry says.
"As a medical professional, my first rule is to Do No Harm," he continues. "If I was discussing with my medical colleagues what they were prescribing, if they were still prescribing catheters that are made with DEHP, I would refer them to that landmark study from Craig Hospital in Denver. Anything you can do to avoid known carcinogens is a good idea."
Cure Medical founder Bob Yant also agrees on the importance of DEHP awareness and avoiding it if at all possible. Yant is a C5 quadriplegic and an intermittent catheter user himself.
"I was the first person with spinal cord injury to start a retail company in this industry, and I was the first person with SCI to start a manufacturing company for intermittent catheters," he notes. "I devote much of my time to raising money for spinal cord injury and urinary retention medical research, so I am well versed in the health risks associated with DEHP. That's one of the many reasons why Cure Medical catheters are not made with DEHP, BPA or natural rubber latex."
What You Can Do to Avoid DEHP
While HME providers don't have to take the Hippocratic Oath, most who are genuinely concerned about serving their community will help their customers avoid the health risks listed above. To that end, they can take substantive steps to protect their patients from DEHP risks.
You can start by asking your manufacturing partners to identify which of their products are made with Proposition 65 chemicals so that you and your team are fully aware.
Offer alternative products such as intermittent catheters that are not made with chemicals like DEHP for customers who have concerns or are at a higher risk of developing cancer.
When you do, be sure to educate your clinical referral sources that you have these options available for their patients too.
Learn More About DEHP and Proposition 65
There are a variety of resources online to help you get better informed about DEHP as a material, and the health risks it poses. Similarly, there are good resources online about Proposition 65. To help you get up to speed, check out these sites:
"Proposition 65 News" is a site that provides news and details about California's Safe Drinking Water and Toxic Enforcement Act, better known by its original name, Proposition 65. Visit it at www.prop65news.com.
"Bladder cancer in patients with spinal cord injury" is a large, broad research document available at www.ncbi.nlm.nih.gov/pubmed/14992333.
Lastly, watch an informative video on the risks of DEHP in catheters.
---
For HME Providers + Partners
Cure Medical is your partner and your manufacturer. We are here to help you succeed! 
Cure Medical believes that outstanding user comfort and safety should be considered standard care, and we are committed to supporting HME providers who are experts in delivering quality care.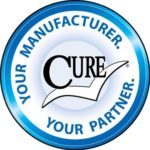 We have partnered with outstanding distributors nationwide who share this vision. They help ensure that end-users receive the ideal combination of high quality products with specialized customer service.
Knowledgeable, experienced, Cure Medical distributors not only provide FREE SAMPLES of our products, they can:
 Assist with product selection
Address questions on insurance coverage and third party billing
Coordinate with physicians or case managers
Ship products promptly and discreetly
Contact your current medical supply provider to ask for Cure Medical catheters.
Or, request samples directly from us and we will help you obtain the name of a Cure Medical catheter distributor near you!
Would you like to partner with Cure Medical? Contact us!