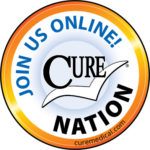 CURE NATION: We appreciate our veterans who roll, and wanted to share some ways you can connect with new friends who have served in the military and may now roll on a similar path. 
And, as thanks for your service, we've also included a list of national restaurant chains below that are offering free meals or discounts on Veterans Day for those who have served in our armed forces.  See it at the end!

Paralyzed Veterans of America (PVA) was founded in 1946 with the purpose of serving veterans of the armed forces who have experienced spinal cord injury or dysfunction. PVA aims to be a leading advocate for healthcare, research and education, member benefits and civil rights.
No matter what challenges or issues may come between us, one thing that unites all Americans is our respect and gratitude for the heroes who serve to protect our freedom and democracy. That's why on Veterans Day we come together to honor all our veterans – particularly our wounded warriors and those who have made the ultimate sacrifice.
This year on Veterans Day, November 11th, we come together as a nation to pay tribute to all of the men and women who have proudly served in our nation's military.
As we pause to remember our past, let us also remember our present, where at this very moment our servicemen and women are putting themselves in harm's way for the cause of freedom and democracy. We salute their courage, strength and dedication to these high ideals. We pledge our gratitude for the sacrifices they will make; and we vow to never forget.
If you're a veteran who lives with SCI/D, the PVA could be a great resource for you. To Make it easy, We put together a list of PVA regional service offices and local chapters.
Alabama
Montgomery VA Regional Office
345 Perry Hill Road, Rm. 1-123
Montgomery, AL 36109
Phone: 334-213-3433
Toll Free: 800-795-3581
Arizona
Phoenix VA Regional Office
3333 N. Central Ave, Suite 1055
Phoenix, AZ 85012-2402
Phone: 602-627-3311
Arizona Chapter

5015 N 7th Avenue, Suite 2
Phoenix, AZ 85013
Phone: 602-244-9168
Toll Free: 800-621-9217
Email: AZPVA@azpva.org
Arkansas
Little Rock VA Regional Office
2200 Fort Roots Drive, Bldg. 65, Rm. 116
N. Little Rock, AR 72114
Phone: 501-370-3757
Toll Free: 800-795-9236
California
Long Beach VAMC
5901 E. 7th Street, Building 150., Rm. R-201
Long Beach, CA 90822-5201
Phone: 562-826-8000 Ext: 3774
Toll Free: 800-795-3584
Email: calpva05@aol.com
Long Beach Vocational Rehabilitation
5901 E. 7th Street, Building 150., Room V-234
Long Beach, CA 90822-5201
Phone: 562-826-8000 Ext: 4607
Toll Free: 888-771-8387
Email: calpva05@aol.com
Los Angeles VA Regional Office
11000 Wilshire Blvd, Fed. Bldg, Rm 5208
Los Angeles, CA 90024
Phone: 310-235-7796
Palo Alto VAMC
3801 Miranda Avenue, Spinal Cord Injury Ser (128)
Palo Alto, CA 94304
View Map
Phone: 650-493-5000, ext. 65046
Region IV Office
8810 Rio San Diego Drive, Suite 1121
San Diego, CA 92108
Phone: 619-400-5320
Toll Free: 800-795-3586
Sacramento National Service Office
10365 Old Placerville Road
Sacramento, CA 95827
Phone: 916-364-6791
Bay Area & Western Chapter
3801 Miranda Ave. Bldg. 7, Room E-118
Palo Alto, CA 94304-1207
Phone: 650-858-3936
Toll Free: 800-273-6789
Email: sherman@bawpva.org
Cal-Diego Chapter
3350 LaJolla Village Dr, Suite 1A-118
San Diego, CA 92161
Phone: 858-450-1443
Toll Free: 800-423-2778
Email: info@caldiegopva.org
California Chapter
5901 E. 7th Street, Building 150., Room R-204
Long Beach, CA 90822-5201
Phone: 562-826-5713
Toll Free: 800-497-0565
Email: calpva05@aol.com
Colorado
Denver VA Regional Office
155 Van Gordon St., Suite 356
Lakewood, CO 80228
Phone: 303-914-5590
Toll Free: 800-795-3588
Mountain States Chapter
12200 E. ILiff Avenue, #107
Aurora, CO 80014-5376
Phone: 303-597-0038
Toll Free: 800-833-9400
Email: info@mscpva.org
Delaware
Colonial Chapter
356 E. Main Street, Suite 103
Newark, DE 19711
Phone: 302-861-6671
Toll Free: 888-963-6595
Email: colonialpva@aol.com
VAMROC
1601 Kirkwood Highway, Room 26
Wilmington, DE 19805
Phone: 302-993-7252
Toll Free: 800-795-3589
District of Columbia
PVA National Office
801 18th Street Northwest
Washington, DC 20006
Toll Free: 800-555-9140
Florida
Tampa Vocational Rehabilitation National Service Office
James A Haley Veterans Hospital
13000 Bruce B. Downs Blvd, CO51-38
Tampa, FL 33612
Phone: 813-972-2000 Ext: 5681
Miami VAMC – SCI Service 128
1201 N.W. 16th St., Rm 1C139
Miami, FL 33125
Phone: 305-575-7180
Lake City National Service Office
North Florida/South Georgia Veterans Health Care System
619 S. Marion Ave, Room 115-62
Lake City, FL 32025-5808
Phone: 386-755-3016 Ext: 2236
Fax: 386-754-7378
Orlando VAMC
13800 Veterans Way, Room 1N402
Orlando, FL 32827
Phone: 407-631-1000 Ext: 11835
Toll Free: 800-795-3593
Tampa VA Medical Center
13000 Bruce B. Downs Blvd, Rm. CO52-38
Tampa, FL 33612
Phone: 813-978-5841
Toll Free: 800-795-3595
Central Florida Chapter
2711 South Design Court
Sanford, FL 32773-8120
Phone: 407-328-7041
Email: joannep@pvacf.org
Florida Chapter
3799 N. Andrews Avenue
Ft. Lauderdale, FL 33309
Phone: 954-565-8885
Email: pvaf@aol.com
Florida Gulf Coast Chapter
15435 North Florida Avenue
Tampa, FL 33613
Phone: 813-264-1111
Toll Free: 1-800-397-6540
Email: info@floridagulfcoastpva.org
Georgia
Atlanta VA Regional Office
1700 Clairmont Rd
Decatur, GA 30033-4032
Phone: 404-929-5333
Augusta VA Medical Center
1 Freedom Way, Rm 2C-100
Augusta, GA 30904-6285
Phone: 706-823-2219
Vocational Rehabilitation Office
Charles Norwood VAMC, Downtown Division
950 15th Street, Room 2C-100
Augusta, GA 30904
Phone: 706-823-2219
Toll Free: 800-795-3597
Illinois
Edward J. Hines VA Hospital
5000 S. 5th Ave., Bldg. 1, Room F-214
Hines, IL 60141
Phone: 708-202-5623
Toll Free: 800-795-3599
Vocational Rehabilitation Office
Edwards Hines, Jr. VA Hospital
5000 South 5th Avenue, Building 128, Room C-147
Hines, IL 60141
Phone: 708-202-5832
Illinois Office
2122 W. Taylor Street, Room 126
Chicago, IL 60612
Phone: 312-980-4278
Toll Free: 800-795-3598
Vaughan Chapter
2235 Enterprise Drive, Suite 3501
West Chester, IL 60154
Phone: 708-947-9790
Toll Free: 800-727-2234
Email: pvachvaug@mindspring.com
Indiana
Indianapolis VA Regional Office
575 N. Pennsylvania St, Room 313
Indianapolis, IN 46204
Phone: 317-916-3626
Toll Free: 800-795-3601
Kentucky & Indiana Chapter of PVA, Inc.
4781 Paoli Pike, Suite 2
Floyds Knobs, IN 47119
Phone: 502-635-6539
Email: info@kipva.org
Iowa
Des Moines VA Regional Office
210 Walnut St., Room 563
Des Moines, IA 50309
Phone: 515-323-7544
Toll Free: 800-795-3602
Iowa Chapter
7025 Hickman Rd, Suite 1
Urbandale, IA 50322
Phone: 515-277-4782
Toll Free: 888-909-4782
Email: iowapvakim@yahoo.com
Kansas
Robert J. Dole VAM&ROC
5500 E. Kellogg, Building 61, Room 109
Wichita, KS 67218
Phone: 316-688-6875
Toll Free: 316-688-6813
Kentucky
Louisville VA Regional Office
321 W. Main St., Suite 390
Louisville, KY 40202
Phone: 502-566-4430
Toll Free: 800-795-3604
see Indiana for local chapter info
Louisiana
New Orleans VA Regional Office
1250 Poydras St., Suite 607
New Orleans, LA 70113
Phone: 504-619-4380
Toll Free: 800-795-3605
Maine
Togus VAMC/ROC
PVA Augusta VAMC
1 VA Center, Bldg. 248, Room 112
Augusta, ME 04330
Phone: 207-621-7394
Toll Free: 866-795-1911
Maryland
Baltimore VA Regional Office
31 Hopkins Plaza, Room 1236
Baltimore, MD 21201
Phone: 410-230-4470 Ext: 1020
Toll Free: 800-795-3606
Massachusetts
Boston VARO
J.F.K. Federal Building, Rm. 1575-C
Boston, MA, 02203-0393
Phone: 617-303-1395
Toll Free: 800-795-3607
Brockton VAMC
940 Belmont Street, Building 3, Room 207
Brockton, MA 02301
Phone: 774-826-2219
PVA Vocational Rehabilitation Office
Vocational Rehabilitation Office, West Roxbury VAMC
1400 VFW Parkway, Rm. AG 60
West Roxbury, MA 02132
Phone: 857-203-6091
New England Chapter
1600 Providence Hwy, Ste 143
Walpole, MA 02081-2557
Phone: 508-660-1181
Toll Free: 1-800-660-1181
Email: info@nepva.org
Michigan
Detroit VA Regional Office
477 Michigan Ave., Room 1233
Detroit, MI 48226
Phone: 313-471-3996
Toll Free: 800-795-3608
Michigan Chapter
40550 Grand River Avenue
Novi, MI 48375
Phone: 248-476-9000
Email: chapterhq@michiganpva.org
Minnesota
PVA National Service Office
Bishop Henry Whipple Federal Bldg.
1 Federal Drive, Room G920
St. Paul, MN 55111-4042
Phone: 612-970-5668
Toll Free: 800-795-3609
PVA SCI Service Office
VA Medical Center
1 Veterans Drive Bldg. 76, Room 141
Minneapolis, MN 55417
Phone: 612-629-7022
Minnesota Chapter
1 Veterans Drive, SCI -238
Minneapolis, MN 55417-2309
Phone: 612-467-2263
Toll Free: 800-663-6782
Email: mnpva@qwestoffice.net
Mississippi
Jackson VA Regional Office
1600 E. Woodrow Wilson Ave., Rm. 112
Jackson, MS 39216
Phone: 601-364-7188
Toll Free: 800-795-3610
Bayou Gulf States Chapter
15489 Dedeaux Road
Gulfport, MS 39503-2667
Phone: 228-832-6864
Email: bayougulfstates@cableone.net
Missouri
Kansas City VA Medical Center
4801 Linwood Blvd., Rm. M1-566
Kansas City, MO 64128
Phone: 816-922-2882
Toll Free: 800-795-3612
St. Louis Regional Office
9700 Page Blvd., Suite 101, Room 1-114
St. Louis, MO 63132
Phone: 314-253-4480
Toll Free: 800-795-3614
Gateway Chapter
1311 Lindbergh Plaza Center
St. Louis, MO 63132
Phone: 314-427-0393
Toll Free: 1-800-426-4058
Email: info@gatewaypva.org
Nebraska
Great Plains Chapter
7612 Maple Street
Omaha, NE 68134-6502
Phone: 402-398-1422
Toll Free: 800-454-7782
Email: pva@greatplainspva.org
Lincoln VA Regional Office
3800 Village Drive, PO Box 85816
Lincoln, NE 68501-5816
Phone: 402-420-4017
Toll Free: 800-795-3615
Nevada
Reno National Service Office
5460 Reno Corporate Dr, Suite 1105
Reno, NV 89511
Phone: 775-321-4789
Fax: 775-321-4856
Nevada National Service Office
VA Hospital
6900 N. Pecos Road, Room 1C334
North Las Vegas, NV 89086
Phone: 702-791-9000 Ext: 14458
Nevada Chapter
704 South Jones Blvd.
Las Vegas, NV 89107-3614
Phone: 702-646-0040
Toll Free: 866-638-3837
Email: nvpva@aol.com
New Jersey
Newark VA Regional Office
20 Washington Place, Room 433
Newark, NJ 07102
Phone: 973-297-3228
New Mexico
Raymond G. Murphy VA Medical Center, SCI Services (128)
1501 San Pedro SE
Albuquerque, NM 87108
Phone: 505-265-1711 Ext: 5046
New York
Buffalo National Service Office
130 South Elmwood Ave, Suite 621
Buffalo, NY 14202
Phone: 716-857-3353
Toll Free: 800-795-3619
Bronx National Service Office
James J. Peters VAMC
130 West Kingsbridge Road, Room 1D-52A
Bronx, NY 10468
Phone: 718-584-9000 Ext: 6272
Toll Free: 866-297-1319
New York National Service Office
245 West Houston Street, Room 212 A
New York, NY 10014
Phone: 973-297-3228
Toll Free: 800-795-3617
VBD Eastern Region National Service Office
Syracuse VAMC
800 Irving Ave, Room C419
Syracuse, NY 13210
Phone: 315-425-4400 Ext: 53317
Fax: 315-425-2940
North Carolina
Winston-Salem VA Regional Office
251 North Main Street, Room 424
Winston-Salem, NC 27155
Phone: 336-251-0836
Toll Free: 800-795-3622
Ohio
Cleveland OH VA Regional Office
1240 East 9th Street, Room 1027
Cleveland, OH 44199
Phone: 216-522-3214
Toll Free: 800-795-3623
Paralyzed Veterans of America SCI Office
Louis Stokes VA Medical Center
10701 East Blvd, Room 6A-117
Cleveland, OH 44106
Phone: 216-791-3800 Ext: 4159
Buckeye Chapter
26250 Euclid Avenue, Suite 115
Euclid, OH 44132
Phone: 216-731-1017
Toll Free: 800-248-2548
Email: info@buckeyepva.org
Oklahoma
Muskogee VARO
125 South Main Street, Room 1-B-26
Muskogee, OK 74401
Phone: 918-781-7768
Toll Free: 800-795-3624
Hospital Based Service Office
OCOK (078)
921 NE 13th St., #2A-147
Oklahoma City, OK 73104
Mid-America Chapter
6108 NW 63, Suite A
Oklahoma City, OK 73132-7526
Phone: 405-721-7168
Toll Free: 800-321-5041
Email: mapva@sbcglobal.net
Oregon
Portland, OR VA Regional Office
100 SW Main St
Portland, OR 97204
Phone: 503-412-4762
Oregon Chapter
3700 Silverton Road, NE
Salem, OR 97305-1472
Phone: 503-362-7998
Toll Free: 800-333-0782
Email: Oregonpva@oregonpva.org
Pennsylvania
Pennsylvania Service Office
1000 Liberty Avenue, Rm 1602
Pittsburgh, PA 15222
Phone: 412-395-6255
Toll Free: 800-795-3629
Philadelphia VA Regional Office
5000 Wissahickon Avenue
Philadelphia, PA 19144
Phone: 215-381-3057
Toll Free: 800-795-3628
Philadelphia VA Regional Office
P.O. Box 42938
Philadelphia, PA 19101-2938
Phone: 215-381-3057
Toll Free: 800-795-3628
Keystone Chapter
1113 Main Street
Pittsburgh, PA 15215
Phone: 412-781-2474
Toll Free: 800-775-9323
Email: keystonepva@comcast.net
South Carolina
Columbia, SC VARO
6437 Garners Ferry Road, Room 1121
Columbia, SC 29209
Phone: 803-647-2432
Toll Free: 800-795-3631
South Dakota
South Dakota VA Medical & Regional Office Center
2501 W. 22nd St., P.O. Box 5046, Rm 100
Sioux Falls, SD 57117
Phone: 605-333-6801
Toll Free: 800-795-3632
North Central Chapter
209 North Garfield
Sioux Falls, SD 57104-5601
Phone: 605-336-0494
Toll Free: 800-505-4782
Email: info@ncpva.org
Tennessee
Nashville VA Regional Office
110 9th Avenue South, Rm. C 108
Nashville, TN 37203
Phone: 615-695-6383
Toll Free: 800-795-3569
Memphis Service Office
Memphis VA Medical Center
1030 Jefferson Ave., Rm. 2B-143
Memphis, TN 38104
Phone: 901-523-8990 Ext: 7795
Toll Free: 800-795-3568
Mid-South PVA Chapter
1030 Jefferson Ave, Rm 2D100
Memphis, TN 38104
Phone: 901-527 3018
Toll Free: 800-767-3018
Email: mspva@aol.com
Texas
Audie Murphy VA Medical Center
7400 Merton Minter Blvd., Room C 012.1
San Antonio, TX 78229
Phone: 210-617-5300 Ext: 16819
Toll Free: 800-795-3572
Audie Murphy VA Spinal Cord Injury Center
7400 Merton Minter Blvd., Room C012.2
San Antonio, TX 78229
Phone: 210-617-5300 Ext: 10148
Toll Free: 877-469-5300
Dallas Spinal Cord Injury Center
Dallas VA Medical Center
4500 S. Lancaster Road, Room 1-A-102
Dallas, TX 75216
Phone: 214-857-0105
Toll Free: 800-795-3570
Houston VA Regional Office
6900 Almeda Road, Room 1028
Houston, TX 77030
Phone: 713-383-2727
Toll Free: 800-795-3571
Houston VA Medical Center
Michael DeBakey VA Medical Center
2002 Holcombe Blvd., Rm 1-B-164
Houston, TX 77030
Phone: 713-794-7993
VA Health Care Center
5001 N. Piedras, Room B-211
El Paso, TX 79930-4211
Phone: 915-564-6183
Waco VA Regional Office
701 Clay Avenue, , Room 115
Waco, TX 76799
Phone: 254-299-9944
Toll Free: 800-795-3573
Lone Star Chapter
3925 Forest Lane
Garland, TX 75042
Phone: 972-276-5252
Toll Free: 800-583-5252
Email: lspva@lspva.net
Texas Chapter
6418 FM 2100 Rd.
Crosby, TX 77532
Phone: 713-520-8782
Toll Free: 800-933-4261
Email: info@texaspva.org
Virginia
Hampton VAMC
100 Emancipation Dr., Bldg. 137, Rm. D-100-C
Hampton, VA 23667
Phone: 757-722-9961 Ext: 2943
Roanoke VARO
210 Franklin Road SW, Rm 804
Roanoke, VA 24011
Phone: 540-597-1707
Toll Free: 800-795-3575
VA Medical Center
1201 Broad Rock Blvd., 1-T-126
Richmond, VA 23249
Phone: 804-675-5316
Toll Free: 866-752-8105
PVA Vocational Rehabilitation Center
VA Medical Center
1201 Broad Rock Blvd, Room 1-T-126
Richmond, VA 23249
Phone: 804-675-5155
Toll Free: 866-752-8105
Mid-Atlantic Chapter
11620 Busy Street
North Chesterfield, VA 23236-4060
Phone: 804-378-0017
Toll Free: 800-852-7639
Email: vapva@aol.com
Washington
Henry Jackson Federal Building (71)
915 Second Ave., Rm 1054
Seattle, WA 98174
Phone: 206-220-6149/6175/6176
SCI Office, Seattle
1660 S. Columbian Way, Rm 1-B-163
Seattle, WA 98108
Phone: 206-768-5415
Northwest Chapter
616 SW 152nd, Suite B
Burien, WA 98166
Phone: 206-241-1843
Toll Free: 800-336-9782
Email: PVAchnw@mindspring.com
West Virginia
West Virginia VA Regional Office
640 4th Ave., Room 137
Huntington, WV 25701
Phone: 304-399-9393
Toll Free: 800-795-3577
West Virginia Chapter
336 Campbells Creek Drive
Charleston, WV 25306-6806
Phone: 304-925-9352
Toll Free: 800-540-9352
Email: info@wvpva.org
Wisconsin
Milwaukee VA Regional Office
5400 W. National Avenue, Rm. 168
Milwaukee, WI 53214
Phone: 414-902-5655
Toll Free: 800-795-3580
50 Veterans Day dining deals for military personnel
While offers vary by location, and identification is typically required, a special meal and major thanks await our nation's veterans at dozens of restaurant chains on Nov. 11.  Check out this comprehensive roundup to find a promotion near you — and to all those who have served and your families, thank you.
Bar Louie: Free flatbread or burger at participating locations.
BJ's Restaurant and Brewhouse:  Enjoy any free entrée under $12.95 on Nov. 10 and 11, as well as a complimentary beer courtesy of a member of your local community.
Bob Evans: Dig into a free meal from a special menu at all locations.
Bonefish Grill:  Free Bang Bang Shrimp appetizer.
Boston Market:  Purchase one meal and get another free the entire weekend of Nov. 10 through 12 at participating locations. While a military ID isn't required for this promotion, a special coupon from their website is.
Buffalo Wild Wings:  Active and retired armed services members will receive a free small order of traditional or boneless wings plus a side of fries.
California Pizza Kitchen: Free pizza, pasta or salad on Nov. 11 at participating locations.
Chili's: Choose a free meal from a special holiday menu.
Chuck E. Cheese:  Veterans, active armed service members and their families can score a free personal one-topping pizza.
Circle K:  Pick up a free Polar Pop at the convenience store.
Cracker Barrel:   Military service members and veterans will receive a free slice of Double Chocolate Fudge Coca-Cola Cake, while customers are asked to consider a donation to the nonprofit Operation Homefront.
Denny's:  Beginning at 5 a.m. on Nov. 10, active, inactive and retired military members can score a complimentary Build-Your-Own Grand Slam breakfast dish at participating chains until noon.
Dunkin' Donuts:  Free doughnut with military ID, no purchase necessary.
Famous Dave's:  Dig into a delicious two-meat combo for free.
Friendly's:  Enjoy a complimentary breakfast, lunch or dinner from a select menu at participating locations.
Golden Corral:  At the chain's annual Military Appreciation Night, score a free dinner buffet from 5 to 9 p.m.
Handel's Ice Cream:  Free cone at participating locations.
Hooters:  Feast on a complimentary meal from a special menu.
Huddle House:  Dig into a free order of Sweet Cakes all locations across the country.
Hurricane Grill & Wings:  Sip on a non-alcoholic beverage and snack on a complimentary entrée.
Hy-Vee:  Pick up a free breakfast anytime from 7 to 11 a.m.
IHOP:  Score a complimentary helping of Red, White and Blue pancakes or a patriotic pancake dish between 7 a.m. and 7 p.m. on Nov. 10.
Krispy Kreme:  Pick up a free donut and small coffee on Nov. 11
Little Caesars:  Free Hot-N-Ready lunch combo (four slices of pizza and a Pepsi drink) from 11 a.m. to 2 p.m. on Veteran's Day.
Logan's Roadhouse:  Complimentary meal from a select menu between 11 a.m. and 6 p.m.
LongHorn Steakhouse:  In addition to a free appetizer or dessert, guests dining with veterans get 10 percent off their bill.
Mimi's Café:  Free entrée from a select menu.
Muscle Maker Grill:  Pick up a complimentary meal at participating locations.
O'Charley's:  All veterans and active military personnel can receive a free "9.99er" entrée.
Olive Garden:  Dig into a free complimentary meal from a special menu.
On the Border:  Free combination meal for service members both active and retired.
Outback Steakhouse:  Score a free Bloomin' Onion and non-alcoholic beverage, as well as a discount for family members.
Panera Bread:  On Nov. 11, military personnel can get a free breakfast sandwich until 10 a.m., or a coupon for a free pastry to use at a future time.
Perkins:  Dine on a free Magnificent Seven meal.
Pizza Inn:  Free meal at the adult buffet.
Primanti Bros.:  Savor a free classic sandwich.
Quaker Steak & Lube:  Check at your local chain for specific details on free and discounted meals for Veterans Day.
Red Lobster:  Chow down on a complimentary appetizer or dessert from a special menu.
Red Robin:  Enjoy a free Red's Tavern Double Burger with bottomless fries.
Ruby Tuesday:  Savor any appetizer up to $10 for free on Nov. 11.
Shoney's:  Complimentary All-American burger.
Sonny's BBQ: Drop by your local franchise for specific details on free and discounted meals.
Starbucks:  Any veteran, active duty military and military spouse can drop into the coffee giant on Nov. 11 for a free tall coffee.
Texas Roadhouse:  Free lunch for service members on Veteran's Day.
TGI Friday's:  Complimentary lunch menu item on Nov. 11.
Village Inn:  Feast on an "INN-Credible V.I.B." breakfast.
Wawa:  On Veteran's Day, all veterans, active military and family members can pick up a free coffee, any size, all day.
White Castle:   Free breakfast combo meal or other Castle Combo meal.
World of Beer:   Veterans will get $5 off total bill.
Cure Medical thanks our veterans and their families for their dedicated service!  We HOPE YOU ENJOYED THIS RESOURCE, SEE MORE BELOW.