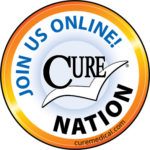 CURE NATION: Looking for some great activities as the weather warms up?
We're a big believer that the world is what you make of it, so here's a few ideas to help you explore your world on wheels!
1. Triumph Foundation Wheelchair Sports Festival
Join Cure Medical at the 2018 Wheelchair Sports Festival hosted by Triumph Foundation to learn more about all kinds of adaptive sports. We'll be there too helping out!
Triumph's 7th Annual Wheelchair Sports Festival will take place on April 28 & 29, 2018 in Santa Clarita, CA. 
Register for FREE: https://triumphwsf2018.eventbrite.com
Triumph Foundation hosts this FREE event to introduce wheelchair sports to people that are newly injured, Veterans, children, and others with disabilities; as well as provide learning opportunities to the general public and showcase people living with physical impairment in a way that members of the community do not often see.
Come out to play:
• Quad Rugby
• Basketball
• Hockey
• Racquetball
• Handcycling
• Baseball
• Pickle Ball
• Curling
• Boccia Ball
• SCUBA Diving
• WCMX
• Rowing & Throwing
• Dodge Ball
• Powerchair Rodeo
• Art, Music & Dance
• Youth Camp
They will have an extra 30+ sports wheelchairs for people to use, plus coaches and instructors to teach you how to play the games. Just register and show up! Did we mention that it's FREE!?
The Wheelchair Sports Festival is part of the Paralympic Gateway to Gold initiative that is a talent identification program introducing Paralympic-eligible athletes to sports, acting as a pipeline to competition, and is often the first step toward the podium representing U.S. Paralympic Team.
Fun for your whole family! Push the Limits of Your Ability!
Questions? Email info@Triumph-Foundation.org.
2. Camp with a Ramp
This year's Camp    with a Ramp will be held August 2-5 at Whispering Hope Ranch outside of Payson, Arizona. This   camp  is open to anyone with a Spinal Cord Injury and was established in memory of Ryan Doyle.
The camp provides an introduction to numerous accessible sports and independent recreational activities in a unique setting. In addition, it fosters empowerment and independence, facilitates education, networking, mentoring and personal growth during a fully accessible three-day camping trip with family and friends.
Whispering Hope Ranch offers:
10 camper cabins design features such as wheelchair recharging stations and specially designed barrier free restrooms and more
The Virginia G. Piper Wellness and Retreat Center where medical personnel accompanying participants to camp attend to their medical needs
The Nina Mason Pulliam Discovery Trail with interactive learning centers
The APS Learning and Discovery Ramada with full commercial kitchen and area for dining and activities
The fully-enclosed Dorrance Family and Geneva Fund Riding Arena
The Agnes Varis Center for Human-Animal Interaction
Numerous activity areas including a sport court, sport field, and outdoor camping area with authentic teepees
An animal habitat and therapy center where individuals with special needs interact with the animal residents by way of animal assisted activities
Learn more at https://www.campwitharamp.com.
3. Spina Bifida Association Walk N Rolls
Serving as their largest annual  fundraiser, Walk-N-Rolls for Spina Bifida take place all over the country throughout the summer and fall. They include a non-competitive one mile walk/roll, educational resources fair, games, and opportunities to connect with other families and individuals affected by Spina Bifida. Funds raised through these events provide many important resources to the community, including:
– Building Valuable Community Networks
– Empowering Local Leaders
– Expanding Awareness and Outreach
– Advancing Advocacy
Find a local Walk N Roll taking place near you at https://spinabifidaassociation.org.
4. 2018 Get Out Enjoy Life Photo Contest
Start saving your favorite action photos now for the 2018 Get Out, Enjoy Life event as SPORTS `N SPOKES, the Spina Bifida Association and Cure Medical bring you their next Summer Tour this August!
We've got a host of new accessible destinations, new contest partners and prizes plus an entire month to get out and enjoy life.
All we need from you are your pictures of great things to do outside and on wheels! When you share these, you'll be entered to win some fantastic prize packs and at the same time, you'll be encouraging others to explore their world on wheels too.
So mark your calendars for August 2018! That's when you'll be able to share your pictures in the next Get Out Enjoy Life photo contest.
See all of the 2017 photo submissions here.
5. Rollettes Dance Experience
Each summer, the Rollettes host an experience, bringing together people from all over the globe. Open to all ages and abilities, we welcome you to partake in this life-changing bundle of moments, regardless of dance background. For many attendees, the Rollettes Experience is more than just dance. It's about finding someplace where you fit in perfectly.
This year's Rollettes Dance Experience takes place August 16-18 in Los Angeles and encompasses the team's mission to create a community that redefines what it means to be strong, female, and resilient. You're able be a part of that movement, creating lasting friendships, and learning more about yourself in the process.
With the Rollettes, you can safely step out of your comfort zone, for what you'll find is a group of women empowering women. From the words of founder Chelsie Hill, "Dance is dance, whether you're walking or you're rolling."
"These women have created a community that redefines what it means to be strong, female, and resilient. With dance they dazzle and push the boundaries that others place in the way" ~Conner Lundius (Rollettes lil sis 2018)
Get involved here: https://www.rollettesdance.com/dance-intensives
Cure Medical is a proud financial supporter of all of these events.  It's just one part of the Cure Commitment. Thank you for Choosing a Cure!
HITTING THE ROAD?
CHOOSE A CATHETER THAT MAKES TRAVEL EASIER
Have you seen the extra long M14XL Cure Catheter? This 25-inch long catheter eliminates the need for extension tubing and may also save you from having to transfer in a public restroom.
The sterile, single use, Extra Long Cure Medical Pocket Catheter is not made with scary chemicals like DEHP, BPA or Natural Rubber Latex. It also offers discreet portability by easily fitting in most pant pockets.
The Cure Medical M14XL Extra Long Pocket Catheter is offered with polished eyelets on a straight tip and funnel end in an extra long (25") length. It is also available as an extra long (XL) with lubricant and gripper sleeve.

To request free samples of the Cure Medical® Extra Long Pocket Catheter or any Cure Medical catheter, contact your local distributor of quality healthcare products, or click here.
Enjoy Our Free Resources & Articles

CURE NATION is designed with you in mind, to offer assistance and education when you need it through a personal support program.
All of the information you find below and on our related social media pages is meant to guide you to places, topics and resources that enhance your life, while also connecting you with a growing group of friends.