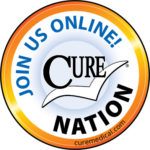 iFLY is the experiential entertainment company that created modern indoor skydiving. They make the dream of flight a reality by giving people "wings" in a safe and reliable environment. Ian Vanderkley is the General Manager of iFly Atlanta and below, he shares about the organization's commitment to making flight available to ALL.
They say with flying comes an incredible sense of freedom.
When someone has a physical disability and is used to encountering so many obstacles and challenges on the ground, that feeling of freedom in the air can be even sweeter. Today, it's easier than ever to experience the joy of flying with iFly's 30 U.S. locations.
Video: 12 people leave their chairs behind to skydive at iFly

The creators of modern indoor skydiving, iFly launched the All Abilities program to accommodate people with physical disabilities.
Ian shares, "iFLY created modern indoor skydiving by developing the technology to create a stable, wall-to-wall cushion of air in a controlled environment that is completely safe and accessible to everyone. We opened our first tunnel in 1999 in Orlando and since then we have continued to improve and refine our tunnel designs to what you will currently see in Atlanta – which, we proudly add, has the smoothest airflow in the world at this time."
iFly's All Abilities program came about because of an employee who had a child with special needs.
Ian explains that it all started one night at their Portland tunnel in the spring of 2016, when the staff member introduced the idea "for the special needs community to get out and enjoy life by experiencing the dream of flight together. That quickly spread to include the physical disability community, and iFLY has expanded this program to include all our tunnels nationwide."
Each and every one of iFly's 30 tunnels participates in the All Abilities program. And, by visiting the website, you may find that there are designated All Abilities events at your location.
However, it's important to note that you do not need to wait for an All Abilities event to fly.
iFly will accommodate anyone with a disability at any time, and they'll also honor their discounted All Abilities rate if you call to book and refer to the program.
What are the participation requirements for iFly?
"iFLY is for ages 3 – 103, and we have a maximum weight limit of 300 lbs," Ian explains. "Other than that we do not recommend that anyone with prior shoulder dislocations fly in the tunnel as they are prone to happening again – but otherwise it is up to the individual and their physician if they are in suitable physical condition."
"What we find with people that have disabilities is that they are more in tune with their bodies than able-bodied people in most cases, and we emphasize to all our flyers that a key component to flying is to RELAX – so it is not about having strength or being powerful at all, it's about letting your body find its natural position in the wind."
Ian also notes, "We provide additional instructors in the wind for flyers with disabilities to help maintain stability and control any affected limbs accordingly, and it's all about getting flyers comfortable and flying on their own."
"Our vision is to deliver the dream of flight to EVERYONE. We believe we should not exclude anyone unless it is a safety risk to the person or the staff who are instructing their flight."
Kim Harrison Enjoys iFly Atlanta
Kim Harrison has experienced flying at iFly Atlanta and has nothing but good things to say. Because she has Transverse Myelitis (T-10, incomplete) and uses a wheelchair, she has often found it difficult to find and participate in these kinds of exhilarating activities.
Companies are often worried about liability or injuries, and thus, not as willing to work with the disability community. Kim says she was used to calling ahead to see if she would be able to participate in active events, but didn't have to in this case.
She saw an ad on iFly's website that made it clear all were welcome.
So, Kim decided to just show up to iFly – a little curious if they were, indeed, trained and prepared to work with someone with a disability. It turns out, they were more than prepared and her first experience was fantastic!
"Not once did I get the 'wheelchair' look or did they treat me differently. I went through the same flight/safety instructions as everyone else. They didn't single me out with the wheelchair; the only thing they did was ask me what my limitations were and how they could assist in the transfers."
"It's hard to trust someone when it comes to transfers from a wheelchair, let alone going into 100+ mph wind tunnel. At no time did I feel unsafe or uncomfortable. They make the event so easy for all of the participants."
"Not only is the staff qualified to work with my physical limitations they were professional and cared about making my experience the best it could be," Kim says.
Kim recalls, "For just a few minutes during your flight you are floating free, safe and don't remember you live with a disability. While in the wind tunnel you don't think about how heavy your legs are, mobility issues – and you totally forget about your wheelchair.
Even better, my 84-year-old mother has flown three times and can't wait to go again! So, iFly is for everyone."
Are you ready to go from Chair to Air? Find a iFly location near you. Click here.
Enjoy Our Free Resources & Articles

CURE NATION is designed with you in mind, to offer assistance and education when you need it through a personal support program.
All of the information you find below and on our related social media pages is meant to guide you to places, topics, and resources that enhance your life, while also connecting you with a growing group of friends.
SaveSave