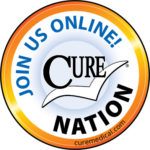 "New Beginning" is a nationwide initiative by United Spinal Association that empowers people with tools and resources to adapt to life after SCI/D, regain their independence and conquer hurdles on the horizon.
Within the disability community,  United Spinal is the largest non-profit organization dedicated to helping people living with Spinal Cord Injury and related disorders.
Since a group of WWII veterans founded the organization in 1946, United Spinal has supported tens of thousands of individuals through education, peer support and advocacy.
More than 190 United Spinal chapters & peer support programs across the country are active in their local communities, advocating for disability rights and providing resources to local members.
United Spinal provides members guidance and resources on a variety of topics they are passionate about, such as:
employment,
affordable housing,
transportation,
health care,
home- and community-based independent living,
education,
peer support, and
leisure and recreation.
The earlier a person with Spinal Cord Injury [SCI] receives support and education, the better it is for their health and success after rehab.
When someone is just recently injured or diagnosed, things can quickly become overwhelming and confusing.
People who have SCI are weighed down with foreign information, they're busy trying to:
cope with their new condition,
understand medical jargon, manage emotions,
rehabilitate their body and
wrap their heads around all the assistive devices, mobility equipment and home modifications that may be necessary to eventually leave rehab.
It's a lot for anyone to handle.
That's why United Spinal started the New Beginning BackPack Program.
"Most people are universally unprepared for the unique challenges of living with a new spinal cord injury or disorder (SCI/D). That's why it's vital to reach these individuals, their family members and caregivers with the proper support as quickly as possible," says the United Spinal website.
The valuable backpacks that make up the New Beginnings program are not only distributed through United Spinal's national network of chapters and peer support groups, but they're also available at a number of hospitals and rehabilitation centers across the U.S. that serve people with spinal cord injuries and conditions.
The backpack contains a variety of relevant consumer information on:
finding quality healthcare, employment and educational opportunities;
choosing the proper mobility equipment, medical supplies and home modifications; and
locating peer support groups.
New Beginning Backpack partners like Cure Medical have the opportunity to include information about their products and services among the resources offered.
Recipients can find information about wheelchairs, mobility vehicles, other medical devices and assistive technology and of course, catheters like those designed by Cure Medical.
See the List of Hospitals where you can obtain a New Beginnings Backpack here.
Choosing the right products makes all the difference
With loads of new medical terms, healthcare products and lifestyle changes to deal with, we know it can be difficult to choose the right products that are best for your unique needs.
If an individual has never used a catheter before, the very idea of self-cathing can be intimidating, let alone having to select the specific product or products that will work best for that person.
It's easy to assume that all catheters are created equal and all function the same way, but that's not entirely the case.
Why Cure Medical Financially Supports the United Spinal New Beginning Backpack Program
What Cure loves about the New Beginning BackPack program is that we have the opportunity with our support to educate individuals – at the very beginning of their urological care – on products that can make a huge difference in their quality of life and long-term health.
For example, people who receive the New Beginnings Backpacks will learn Cure Medical catheters have been thoughtfully designed and continuously improved by an actual end-user.
Cure Medical's founder, Bob Yant, is a C4 quadriplegic and served for more than 20 years on the board of the Christopher & Dana Reeve Foundation.
New Beginning Backpack recipients can choose from a variety of catheter lengths, sizes and styles – having confidence that each and every Cure Medical product has smooth, polished eyelets (for a more comfortable experience!) and are also free of DEHP, BPA, or natural rubber latex.
DEHP & BPA are known carcinogens and should be avoided whenever possible. Many people don't realize that their current catheter may be made with DEHP and/or BPA, and they don't know what the dangers of these chemicals are.
What's more, is when individuals Choose to Use a Cure Catheter, they are supporting the Cure Commitment – in which we donate 10% of our net income to SCI/D research in pursuit of a cure. Find out more about medical research programs funded by Cure Medical.

To request free samples of the Cure Catheter® or any Cure Medical catheter, contact your local distributor of quality healthcare products, or click here.
Enjoy Our Free Resources & Articles

CURE NATION is designed with you in mind, to offer assistance and education when you need it through a personal support program.
All of the information you find below and on our related social media pages is meant to guide you to places, topics and, resources that enhance your life, while also connecting you with a growing group of friends.