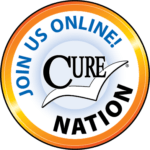 No one builds or designs a home with the thought of using a wheelchair. That's why more than 99 percent of all homes built are not wheelchair accessible. When a person who uses a wheelchair has to modify his or her home, those modifications are often just "get by" features to give that individual more freedom than they've had after their accident or medical condition.
When Rosemarie Rossetti of Columbus, Ohio, felt as though her home no longer fit her needs, she built a totally accessible home with everything she needed. In this post, we'll look at the universal design that Rosemarie and her husband, Mark Leder, developed and learn how they procured funding, enlisted the help of sponsors and advisors and created a book, titled "Universal Design Toolkit: Time Saving Ideas, Resources, Solutions, and a Guide for Making Home Accessible." 
Today, Rosemarie Rossetti is a professional speaker, author and consultant. Before her accident, she taught horticulture at a vocational high school and was a member of the faculty at The Ohio State University where she taught classes on teaching methodology and public speaking for 11 years. Here's the story behind the Universal Design Living Laboratory that's her home today.
Facing a Spinal Cord Injury
"On June 13, 1998, Mark and I celebrated our third wedding anniversary by bicycling on a path," Rosemarie recalls. "It was a beautiful day with a clear blue sky. I was riding along the path ahead of Mark when he heard a loud noise and yelled, 'Something's falling! Stop!'
"A 7,000 pound tree crashed down on me, leaving me unconscious on the bike path. I was instantly paralyzed from the waist down with a spinal cord injury."
"In the days following the injury and emergency surgery, I was in the hospital – very angry, scared and mad at the world. My life was catastrophically disturbed. I couldn't see myself living with this loss. I was in constant pain, my legs wouldn't move, and I couldn't even turn over in the bed. My hands were so paralyzed that Mark had to feed me."
Initially, Rosemarie saw her life and everything she'd accomplished as wasted, including her 8 years of college and studying for a Ph.D. She wondered how she and her two businesses would survive and thought, "I could lose Mark, my house, everything! I cried over what I'd enjoyed before my injury. Mark and I had found togetherness in our recreational activities – bicycling, skiing, hiking, dancing and playing racquetball."
Rosemarie looked deep within herself to find new resolve to rebuild her life. She wasn't about to lose the momentum that her years of hard work had provided.
During her rehabilitation at the Dodd Rehabilitation Hospital, part of Ohio State's Wexner Medical Center, she told her physical therapist, "I'll work hard and do anything you say. I want my life back." Rosemarie wanted a full recovery, an end to the pain and the ability to do things for herself again and some day walk. Every day she pushed herself harder to regain the most basic life skills for feeding herself, grooming, moving in her bed, sitting up and eventually pushing a wheelchair.
A Less Than Happy Homecoming
After 6 weeks of inpatient rehab, Rosemarie was able to return home. Her husband had built a temporary, but steep, wooden ramp to get her into their home. Rosemarie remembers thinking, "How will I get up this stupid ramp? Someone will have to push me up to get me into the house."
Once in the house, she discovered the carpet was too thick to roll across. The physical obstacles left her feeling frustrated and depressed on what should have been the happiest day of her recovery thus far. Rosemarie wondered if her injury was permanent, and whether she'd ever walk.
For 12 years, Rosemarie and Mark were torn between staying in a home that would always need modifications or trying to find one that was already accessible.
Doors were removed. Furniture was moved. Shelving and storage was reconfigured so that Rosemarie could reach items in kitchen cabinets, the closets and the bathroom. She required some adaptive equipment to use the shower and the toilet. Later, they had an electric porch lift installed to enable her to get into the front door, and the wooden ramp was removed.
The couple finally realized they needed to build a new home and hired architect, Patrick Manley, and found a builder who would agree to build a new home with input from their architect.
Although Rosemarie and Mark already had a floor plan in mind, they learned  from the architect that to accommodate all of the accessible features, they would have to start from scratch. In 2006, they purchased a lot that would be the future site for their accessible home.
Video: Universal Design Highlights by Rosemarie Rosetti, Ph.D.
Creating a Support Team of Universal Design Champions
Rosemarie was hired to give a motivational speech to a company that sells water garden and pond equipment for landscaping, and Mark went too. After her speech, she received a standing ovation.
The president of the company who had invited her to speak asked, "Will you allow me the privilege of building a pond for you some day?" Rosemarie answered, "When we build a new home, I will contact you to build a waterfall."
Next, Rosemarie and Mark went to a mastermind meeting in Orlando, Florida, where a group of speakers, writers and consultants got together to help support and grow each other's businesses.
The mastermind members encouraged Rosemarie and Mark to pursue getting corporate America to sponsor their universal design and green house. They suggested making their home a national demonstration house for people who wanted to build accessible and energy efficient homes.
The plan would be to "allow sponsors to put their products in our home, let other people come to our home and see the sponsors' products and tour our home," Rosemarie explains.
Even if future home builders didn't need accessibility, they could see the features in the home that made it energy efficient. The design of this home would save energy and the homeowners' money.
At first, Rosemarie and Mark had no idea how to get sponsors or other people involved. They thought the idea might be impossible.
So, someone suggested they find and hire someone who knew how to work with sponsors in the home-building industry who could help them sell this idea.
After being referred to a professional in Denver, they worked with him to learn how to acquire sponsors. They also hired several other building and design professional to join their support team.
The Funding to Make it All Possible
The next big question that needed an answer was where would they get the money to put this team together and get this project underway. Rosemarie and Mark used their savings, asked their families for loans and approached a number of banks to try and get a construction loan.
"We looked for more than 2 years to find a bank that would give us a construction loan," Rosemarie emphasizes. "The housing market was down."
They went to the International Builders' Show (IBS) 2 consecutive years, to meet with potential sponsors and continued to grow more contributors, who would provide products and services to help them drive down the cost of construction for their Universal Design Living Laboratory.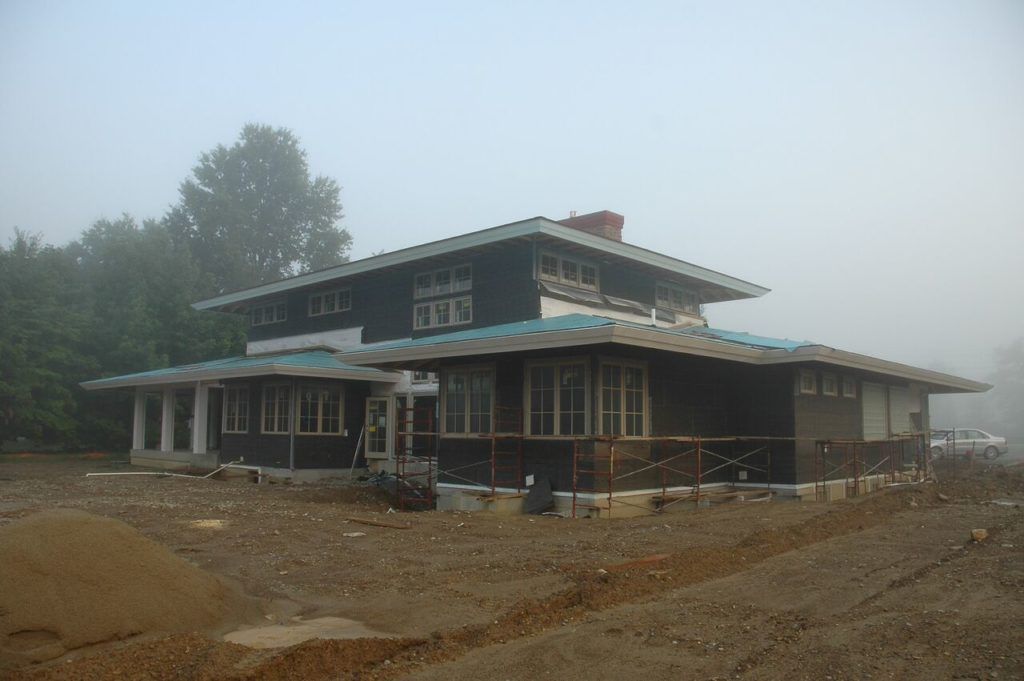 In August, 2009, they received the construction loan check from the bank. In September, 2009 they broke ground for the construction and built their house, moving in nearly 3 years later.
A Model for Universal Design: The National Demonstration Home and Garden
Every entrance to the house is step free. All entrances, including interior doors, are 36 inches wide. The floor space is open around the island and the appliances. The counter tops and the shower are wheelchair accessible. An elevator allows Rosemarie to reach the loft and the lower level.
"Today our home is a national demonstration home and garden where people learn about universal design homes."
Rosemarie explains, "We have tours by appointment and a virtual tour on our website. From a computer, on our virtual tour, people can zoom into every portion of the house and look at the ceiling, the floor and the wall treatments. We have 2,000 square feet of landscape pavers in the backyard to make the garden and the patio accessible.
Our wall cabinets are 6 inches lower than those typically installed.
I have a large center island, featuring three different heights and including an oven and a microwave at accessible heights. The dishwasher has been raised, making placing and taking out dishes easier.
The washer and dryer with front loading doors are on raised pedestals and are hinged on the side as is the oven for more accessibility. Some lights are on motion sensors and come on automatically, and so do the some of the exhaust fans."
The Universal Design Toolkit
Rosemarie kept very meticulous notes from the time of her injury through the completion of the house and its public tours and has compiled this information in a comprehensive resource and guide book titled, "The Universal Design Toolkit: Time Saving Ideas, Resources, Solutions, and Guidance for Making Homes Accessible."
With The Universal Design Toolkit, people with accessibility needs can learn what products and services are available to modify their homes to fit them better.
The guide covers a range of helpful topics, including:
the benefits of having universal design features in your home; the principles of universal design and 10 myths;
a glossary of terms;
space planning dimensions for people who use wheelchairs or walkers;
sources of funding to repair, modify, remodel or build a new universal design home.
There's also a list of knowledgeable universal design professionals, including architects, home designers, builders, remodelers, interior designers, lighting designers, occupational therapists, landscape designers and realtors; questions to ask when selecting a designer and builder/remodeler.
And, there's more! This toolkit also offers available house plans, floor plans and room designs for a universal design home; estimated construction and product costs; and a universal design feature checklist by room.
See a Virtual Tour of Rosemarie's Home Here or Click Below.

Learn more by visiting their website.
Rosemarie Rosetti, Ph.D. Evaluates Cure Catheters
As demonstrated above, Rosemarie is an expert when it comes to selecting the products that work best for her individual needs. That's why we were thrilled to hear how well Cure Catheters work for her!
Rosemarie says, "Cure Medical sent me 3 kinds of catheter samples several months ago that I have used. I found them easy to use, portable, and convenient.
The Cure Twist catheter  is very discrete and handy when visiting friends and using their restrooms. The plastic case packaging hides the catheter. Having the lubrication built in is a convenience. This model is easy to find in a purse or bag due to the size and shape.
The Cure Ultra Ready-to-Use catheter for women is small and comes in a package that is bendable, thus allowing a person to slip one in their pocket easily. Having the lubrication built in is a convenience," Rosemarie explains.

To request free samples of the Cure Twist®, the Cure Ultra® Ready-to-Use Catheter for women or any Cure Medical catheter, contact your local distributor of quality healthcare products, or click here.

Enjoy Our Free Resources & Articles

CURE NATION is designed with you in mind, to offer assistance and education when you need it through a personal support program.
All of the information you find below and on our related social media pages is meant to guide you to places, topics and, resources that enhance your life, while also connecting you with a growing group of friends.