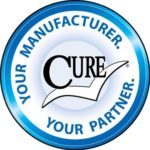 HME/DME Providers: Cure Medical is your partner and your manufacturer. We are here to help you succeed! This article is designed for our distribution partners and dealers to assist with their efforts to educate, engage with and support the disability community as well as the medical professionals who assist our customers.

---
Social media is all the rage these days as a source of "instant gratification" in connecting with your customers. While plenty of marketing resources exist to help guide your consumer-focused social media efforts, very few exist to guide your online marketing efforts toward referral sources – clinicians, non-profit organizations and other professional connections.
LinkedIn is well-known for being a place to network, and especially as a place to polish up and promote your resume. But did you know that you can use LinkedIn to position your business with referral sources as well?
With 467 million members worldwide in 2016, and 2 people joining LinkedIn every second, [yes, every second!] the odds are more than good that your referral sources are part of LinkedIn too.
Here's a few quick tips to creating a referral-focused marketing campaign on LinkedIn.
Create Your LinkedIn Company Page
A LinkedIn Company Page is a fantastic way to promote your business, products & services, and job opportunities. Your company page serves as a connecting point where LinkedIn members can stay in the loop about what your company is doing.
Learn more about how a LinkedIn company page can help your business here.
Join The Conversation on LinkedIn
Now that your company has a presence on LinkedIn, it's time to get social! The best way to do this is by publishing content that will engage your followers [not just an ongoing commercial about your business] and by taking part in discussion groups that have members who may refer patients to your business.
You can find discussion groups for just about any business topic or business focus area on LinkedIn.
Advertise to Gain Followers & Collect Leads
Setting up an ad on LinkedIn to promote your company page or website is a very similar process to creating ads on Facebook or Google Adwords. If you know how to create an ad there, you can do it on LinkedIn too.
However, one of the most compelling reasons to use LinkedIn advertising is because of a unique feature they offer that Facebook and Google ads do not. You can collect business leads from LinkedIn users.
Another unique feature of LinkedIn advertising is that you can run video ads and not just those with static text. So if you have a YouTube channel or even iPhone footage of your latest community event, you can serve it up for referral sources to see here on LinkedIn.
LinkedIn Sales Navigator
If you are ready to go full board into prospecting on LinkedIn, invest in the LinkedIn Sales Navigator program.
Key Features:
 – Advanced Search with Lead Builder:  use custom criteria to build sales lead lists.
 – Lead Recommendations:  get recommendations on who are the influencers and decision makers.
 – TeamLink:  see who within your company is connected to your prospects for warm introductions.
–  Extended Network Access:  unlimited searches in your extended network – 1st, 2nd, and 3rd degree.
Budget Considerations
LinkedIn must realize the value of their lead generation tool, as I'm sure you do, because the average cost per click for LinkedIn ad is relatively high compared to other social media platforms. You can expect to pay upwards of $4-$5 per click if you go the CPC route. In this case, consider serving your ad up first using impressions rather than clicks as the baseline measurement, as the cost per impression is considerably less.
Either way, keep in mind that once you connect with a referral source – "the lifetime value of that lead is greater than that of an individual consumer. "
Referral sources, as they say, are the gift that keeps on giving!
Have a Question about this Story?
Contact us!
Our distribution partner team is happy to assist you.
Thank you for Choosing a Cure!
Enjoy Our Free Resources & Articles

CURE NATION is designed with you in mind, to offer assistance and education when you need it through a personal support program.
All of the information you find below and on our related social media pages is meant to guide you to places, topics and, resources that enhance your life, while also connecting you with a growing group of friends.