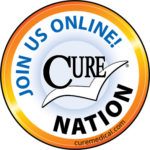 Get out of the blazing sun and enjoy a little summer cruising on the water with these accessible boat excursions, courtesy of our free Get Out, Enjoy Life Accessible U.S. Travel book.  It's all here for you to enjoy, especially for our friends in the CURE NATION.
These accessible travel suggestions are part of the Get Out & Enjoy Life program that is a joint educational initiative between:
SPORTS 'N SPOKES magazine, published by the Paralyzed Veterans of America,
The Spina Bifida Association, and
Cure Medical, a leading manufacturer of intermittent catheters that donates their first 10% of net income to fund medical research in pursuit of a cure for paralysis and urinary retention.
HEAD UP TO THE GREAT WHITE NORTH
If you'd like to explore Alaska on wheels, be sure to take advantage of Juneau Accessible Resources.Juneau is committed to accommodating all visitors.
For information and services for travelers with special needs, contact Southeast Alaska Independent Living (SAIL) at 1-800-478-SAIL. You can also find accessible visitor information kiosks at the airport, ferry terminal and cruise ship docks.
Capital Transit offers several buses equipped with wheelchair lifts. Care-a-Van Transportation provides prescheduled para-transit service – call 907-463-6194.
All of Juneau's major attractions and facilities comply with ADA regulations. Particularly accessible points of interest: Alaska State Museum, Juneau-Douglas City Museum, Alaska State Capitol Building, Mendenhall Glacier, Mt. Roberts Tramway. Flightseeing, boat tours and charter fishing all make for accessible Alaska adventures.
Website: https://www.traveljuneau.com/plan-your-trip/for-visitors-with-special-needs/
NEXT, NAVIGATE OVER TO NEVADA
Adaptive kayaking! Adaptive waterskiing! Adaptive canoeing, boating, jet skiing, sailing, tubing and paddle boarding! Achieve Tahoe makes all of these water activities possible for people with limited mobility as well as most other disabilities.
In the winter, Achieve Tahoe is the leader in adaptive snow skiing too for Squaw Valley, Alpine Meadows, and Northstar.
Located in North Lake Tahoe and Sacramento, California
Website: achievetahoe.org
Phone: 530-581-4161
info@achievetahoe.org
STOP OFF IN SAN FRANCISCO
The Bay Area Association of Disabled Sailors (BAADS) seeks to make all aspects of sailing accessible in and around San Francisco, California. To fulfill this mission, they offer dinghy sailing every Saturday and keelboat sailing every Sunday out of South Beach Marina, adjacent to AT&T Park.
Their keelboat fleet includes four keelboats, each specially rigged and equipped with adaptive features to make sailing the San Francisco Bay possible for people with disabilities. Additionally, they have 23 Access Dinghies, ranging in size from 8 to 14 feet long, all of which are specifically designed for people with disabilities. Some of these are equipped with servo motors so that people with severe physical disabilities can sail solo.
Website: www.baads.org
Phone: 415-281-0212
Email: info@baads.org
Facebook: https://www.facebook.com/BAADSSF
VISIT A BEAUTIFUL LAKE IN THE BLUEGRASS STATE
handiCAPABLE Guide Service, Inc., is dedicated to educating and rehabilitating through recreation. We provide the developmentally delayed and physically challenged youth and adults in Kentucky and surrounding states the opportunity to experience the thrills and challenges of boating, fishing, and other forms of outdoor recreation.
Where they differ from other fishing and hunting services is that handiCAPABLE Guide service has…
An ENTIRELY VOLUNTEER STAFF!!
A wheelchair-accessible fishing boat with a drop-down bow and wheelchair tie downs.
Adaptive fishing equipment available for your use during your visit.
Volunteers trained and experienced in adaptive fishing and hunting techniques.
Seminars on adaptive fishing and hunting that can be designed to your organization's needs, presented at your location.
Volunteers can travel to your location for fishing excursions, seminars, adaptive fishing equipment conversions.
Website: https://www.handicapable.net/
Email: staff@handicapable.net
Facebook: https://www.facebook.com/pages/handiCAPABLE-Guide-Service-Inc/96450521349
MAKE YOUR WAY TO MARYLAND
Chesapeake Region Accessible Boating (CRAB) is a 501 (c)(3) non-profit organization dedicated to making the thrill of sailing a reality for physically and/or developmentally-challenged individuals and for those individuals whose financial circumstances preclude their participation in recreation on the waters of Chesapeake Bay.
Their boat fleet is comprised of six Beneteau First 22A's, a Martin 16 with a "Sip & Puff" steering system, a canoe, and a kayak.
CRAB's Beneteau First 22A's (A for Adaptive) have been custom modified for their guests. The F22A is designed specifically for mobility-impaired sailors and features two chairs mounted directly in the cockpit. The boats also have a 691-pound swing keel, which makes them exceptionally stable.
Website: https://crabsailing.org/
Phone: (410) 626-0273
Email: info@crabsailing.org
FIND MORE ACCESSIBLE BOAT TRIPS IN THE GOEL TRAVEL GUIDE
Looking for more accessible fun on the water? Get the 2017-2018 GOEL Accessible U.S. Travel Guide.  This updated travel guide is an easy, encouraging read that will help you explore all kinds of travel destinations and family fun spots, whether you are new to using a wheelchair or a seasoned pro.
Please note that not every state in the US is featured in this travel guide, just the ones that we have included in our GOEL program to date.  Download your copy using the button below.

To stay connected with the GOEL program and receive updates on a regular basis when we publish new resources and articles, join the Cure Nation.