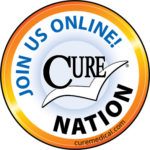 31-year-old Vincent Tufano is the founder of From the Heart: We 2 Can Dance and an Ambassador for Abilities Expo Chicago. In this interview, he shares his love for dance and commitment to helping others.
If you've ever been lucky enough to attend one of Vincent Tufano's dance workshops, it's easy to see what drives him: His big, open heart. Dance, Vincent says, has been a powerful force in his life and he genuinely loves helping others experience the same freedom and joy. It's exactly why he started an adaptive dance program in Chicago.
One of the reasons Vincent cares about supporting others in their discovery of dance is because he had to roll that path alone. Vincent already had muscular dystrophy when, in 2010, he fell and suffered a brain and spine injury. The prognosis didn't look good at the time and a long road of recovery lay ahead.
"After I fell, I was told that I was never going to walk again. Therapists would even say that I shouldn't even bother with therapy. They said I wouldn't make it until 30. Well… I'm 31."
It took Vincent six years, but he eventually made the transition from a motorized wheelchair to his manual. Today, he's even able to use braces and crutches at times. When he was getting accustomed to his manual chair, he would go outside and practice rolling back and forth and those movements inspired him to teach himself to dance.
Dancing is who I am. It's the ability to be able to communicate in ways that I could never otherwise.
With practice, he honed his skills, soon joined a dance company called Momentum and began dancing for audiences. "I have a performance arts background," Vincent explains, "I was dancing professionally, but I wanted to do more than just dance. I love being on stage, but I wanted to bring dance to everyone."
"I didn't want other people to have to learn to dance and do these things on their own. I realized I wanted to help people do that. Even if people want to dance for fun or at a wedding they're going to."
"People have a fear of dancing in their chairs – running someone over or not knowing what to do. People miss out on life because they're afraid."
When we have the confidence to dance at a social gathering, it goes a long way to breaking down barriers and stereotypes about people with disabilities. Vincent says that it shows everyone that, "we all can coexist in every single space."
Vincent is Led to Follow His Heart
Vincent had attended Abilities Expo for years and, at the shows, he gotten to know one of the staff members. He says Abilities Expo workshop director Sarah Laucks' belief in him helped give him the courage to create a program that would introduce dance to more people with disabilities. In 2016, From the Heart: We 2 Can Dance was born.
"There aren't a lot of dance programs in the Chicago region and I wanted to change that. Dance not only has the ability to help with physical strength, but it can help with communication. It's a way to be the person you are without fear of judgement."
Last year, Vincent also became an ambassador for Abilities Expo, helping promote the Chicago show. "The people at Abilities Expo believed in me, and doing this helped save me. So, I want to pay it forward. Part of what the Abilities Expo stands for is trying to recognize that anybody with or without a disability can do anything they want. There's nothing that can hold you back."
Vincent takes the role as ambassador seriously, too.
"As an ambassador, I'm committed to be out there talking to and supporting people in this community – even if we don't share the same interests. I'm truly here to help, not just dance."
With regular dance workshops at Shriners Hospital in Chicago and other local facilities, it looks like Vincent will stay busy between shows. In his free time, Vincent is also active in adaptive sports. In 2017, he competed in his first triathlon and won first in his division! He plans to continue racing and motivating others anyway he can.
Vincent's Advice for People with Disabilities
"It's ok to be afraid," Vincent asserts. "There's no harm in it. But, the key is to never let your fear control you. Instead, you take it and use it and don't give up on what you believe in."
People may stare, they may look at you differently, but you just keep on dancing through life because nothing can stop you.
"My hope for the community is that we can build more significant programs for the arts and sports and make them available to everyone – not just those with disabilities. I want people to have the same opportunities that I've had, that the Rollettes have."
He also wants people to know that you don't have to buy into the stereotypes of who a dancer is. You don't have to be a 90-pound ballet dancer to get the benefits and share your talent.
"If I can do it, anybody can do it. If you only have use of your upper body, you can use your arms. If you only have use of your head – you can use that, and your eyes, and move your chair!"
Vincent Believes in the Cure Commitment
Cure Medical offers two areas of support to our  community, with the intermittent catheters we manufacture, and also through the neurological research programs that we financially support.
WHEN YOU USE CURE MEDICAL CATHETERS, YOU ARE ALSO TAKING PART IN THE PURSUIT OF A CURE!
Founded by a quadriplegic, Cure Medical is the only catheter manufacturer in the world that donates the first 10% of its net income to support research programs in pursuit of a cure for urinary retention, paralysis, spinal cord injury and central nervous system disorders.  We call it the Cure Commitment.
"I think the Cure Commitment is an amazing program. There are so many companies out there that don't do this – that don't give back to our community. We need this research for spinal cord injury to improve quality of life. There are so many of us out there," Vincent says.
"I think it's by far one of the best things ever, because it shows Cure Medical really cares. When I learned about this, I was taken back, because it's just not common to see this kind of financial commitment to our community."
To contact Vincent about adaptive dance in Chicago or to find out more about Abilities Expo, you can email him here. You can also see dance videos on his YouTube Channel!
Enjoy Our Free Resources & Articles
CURE NATION is designed with you in mind, to offer assistance and education when you need it through a personal support program.
All of the information you find below and on our related social media pages is meant to guide you to places, topics and resources that enhance your life, while also connecting you with a growing group of friends.