In the Aftermath of Hurricane Harvey, the People of Houston are in Need.
On August 25, our nation watched as Hurricane Harvey made landfall on the Texas coast. A state of emergency has been declared in Texas and Louisiana and there are hundreds of thousands of people in need of shelter, financial support and basic supplies. Houston, the 4th largest city by population in the U.S., is seeing devastation on a massive scale, with an estimated 30,000-40,000 homes that have been flooded. Read more here.
Cure Medical is actively working with the United Spinal Association of Houston, the Spina Bifida Association, as well as local dealers and disability advocates to support victims of last week's storm. We have already worked with local providers to deliver 2 trucks of medical supplies to families in need, and will continue to do so.
Want to help? Here's what you can do.
Monetary Donations
City of Houston Mayor Sylvester Turner has established the Hurricane Harvey Relief Fund that will accept tax deductible flood relief donations for victims that have been affected by the recent floods. The fund will be housed at the Greater Houston Community Foundation, a 501(c)(3) public charity. Donations can be made to the Hurricane Harvey Relief Fund here.
Houston Texas Star JJ Watt also set up a crowdfunding campaign, which you can donate to with no administration fees. Find that here.
Portlight Inclusive Disaster Strategies is the only responder organization focused solely on the needs of people with disabilities. You can contribute financially to their efforts and learn more here.
Video: Portlight inclusive disaster Strategies Rescue Efforts

Don't have cash to contribute? Several major companies, like Southwest Airlines, are allowing customers to donate points. Check with the companies you're affiliated with.
AVAILABLE HARVEY TEMPORARY HOUSING NEEDED NOW
Post Your Place to rent on ww.HAR.com to Help Those Affected by Hurricane Harvey.
Volunteer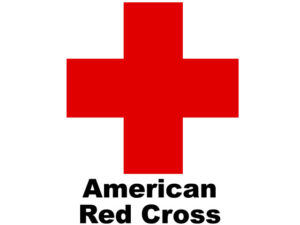 Currently, many hurricane victims are in shelter at the George R. Brown Convention Center (GRB) in Houston and the Red Cross is organizing volunteer efforts. In an effort to keep the volunteer operation at the GRB shelter as organized and efficient as possible, they are asking that only volunteers with assigned shifts from the Red Cross arrive at GRB. At this time, showing up at the GRB to volunteer without an assigned shift through the Red Cross is not the best use of your time.
If people wish to volunteer they can register at redcross.org/volunteer.
If you have a boat or a safe high-water vehicle, the Harris County Sheriff's Office may also still need assistance. If willing, call 713-881-3100 to help.
In the coming weeks and months, there is going to be a continued need for volunteers to rebuild many devastated areas of Texas and Louisiana, so check back here for volunteer opportunities that become available.
Medical Donations for People with Disabilities
In addition to basic supplies, like food, water, clothing and blankets, hurricane victims who have disabilities are in need of additional donations.
If you have medical supplies or devices to donate, there are two main options that are being coordinated by the City of Houston Mayor's Office for People with Disabilities. These two options will help ensure that the medical supplies will get to the people with the most need the fastest, rather than possibly being overlooked in the piles and piles of donations being dropped off at the George R. Brown Convention Center.
Option 1 (for donors within the City of Houston):
Contact Rafferty Laredo, Executive Director for United Spinal Association of Houston by email or 832-443-7233. The United Spinal Association of Houston is collecting certain medical supplies in collaboration with The City of Houston and other local nonprofits including Rehabilitation Services Volunteer Project (RSVP) and Ms. Wheelchair Texas. Please limit donations to these specific items. All other supplies be turned away.
wheelchairs
wheelchair cushions
walkers
canes
catheters
diapers (children and adult)
gloves
bed liners
Option 2 (for donors outside of the City of Houston):
Contact Dawn Cruzan or Amanda Baze Hall with Camp Craig Allen in Frisco, Texas. They have set up a POD in North Texas (Frisco) at their Community Partner, Stonebriar Community Church. (They are a large Church in Frisco that leads our Community in Special Needs Ministry for all the Churches here locally). They will receive medical supplies and will drive them to the City of Houston in coordination with the Mayor's Office of People with Disabilities and the George R Brown Convention Center, where the emergency shelter has been set up. Other organizations are sending them medical supplies as well.
For any questions about the outreach efforts for people with disabilities in Houston, you can also contact Maria Town with the City of Houston Mayor's Office for People with Disabilities, Michelle Colvard, or Ana Calvo.
Hope For Harvey
In addition to the approved items listed above, additional medical supplies and equipment are being collected for Hurricane Harvey victims in Texas and Louisiana in Frisco, Texas (near Dallas).
They are accepting the following, UNOPENED ITEMS, in addition to those already listed above:
trach supplies
respiratory tubing
wipes
Plus, the following equipment in EXCELLENT WORKING CONDITION:
hoyer lifts and slings
walkers, rollators and canes
wheelchair cushions
Send these donations to Stonebriar Community Church at 4801 Legendary Dr., Frisco, Texas 75034, or call 469-252-5358.



Enjoy Our Free Resources & Articles

CURE NATION is designed with you in mind, to offer assistance and education when you need it through a personal support program.
All of the information you find below and on our related social media pages is meant to guide you to places, topics and, resources that enhance your life, while also connecting you with a growing group of friends.