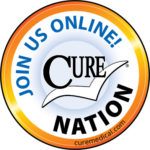 Franklin Elieh and Nick Struthers co-founded NorCal SCI, an organization dedicated to connecting the spinal cord injury communities throughout Northern California. Franklin recently talked with Cure Medical about his story and the vision behind NorCal SCI.
NorCal SCI aims to provide information and resources that will allow the Spinal Cord Injury Community in Northern California help each other.

The NorCal SCI Team of Nick, Carl and Franklin had a fun time during the three days of the Abilities Expo in San Mateo this past weekend.  They met dozens of old friends and made a ton of new ones who stopped by their booth, and supporter Krystina Jackson lead the effort to shoot videos of people sharing their story of the first time they fell out of their wheelchair.
VIDEO: NORCAL SCI HIGHLIGHTS FROM SAN MATEO ABILITIES EXPO
Franklin shares, "Our primary objective [with NorCal SCI] is to bridge together the many communities in Northern California by sharing news, information, list of resources and activities for people with SCI. We've tried to establish an online resource for people with spinal cord injuries, their caregivers and their loved ones, who can use close-by resources and know the dates, times and places of these activities."
"Nick is an SCI Peer Supporter, as I was until February, 2017, at Santa Clara Valley Medical Center in San Jose, which has a regional spinal cord rehabilitation center. We meet every patient who comes to this hospital. What we began to realize is that once a patient leaves the rehab center and returns to their home community, there's often a disconnect between the patient and the many events, activities and resources available to them. There's not a well-organized repository of such information that's also localized.
"Because of the work we've done, and the fact that we've met so many other survivors of SCI, we can bring what we've learned to a centralized site to speak to the community of SCI people in this region. There are numbers of great websites for survivors of SCI, however, sometimes these sites are overwhelming and more general than specific and not geographically targeted. Our website fills a niche with specific information for people in a particular geographic region and targets those communities by directing those people to the programs and services available right where they live. Also, we hope that NorCal SCI can be a model for other areas throughout the country."
Video: SCI Active Network
When   Troy Plunkett  suffered a spinal cord injury at the age of 17, it may have knocked him off his motorcross career but it didn't keep him from getting back up and launching his organization, SCI Active Network. PNP blogger, Nick Struthers, spoke with Troy recently about what drives him to give back to the SCI community.

Surviving a Spinal Cord Injury and Navigating New Challenges
At 24 years old, Franklin was in advertising sales for a publishing company and lived a very active, healthy and athletic lifestyle. At that time, now 28 years ago, he was vacationing the Cape Cod area and went with his girlfriend to a beach he was unfamiliar with.
"As a wave came in, I dove into the wave, as I had so many times before at other beaches, not knowing that the wave was breaking over a very shallow sandbar," Franklin explains. "As I dove through the wave, my head hit the sandbar, and I broke my neck at the C6 level."
"When my girlfriend saw that I hadn't moved and was in knee high water, she grabbed me by my ankles and pulled me out of the water. If she hadn't, I might have drowned in that knee-high water."
"Lifeguards came down out of their towers, immobilized me and called a medivac helicopter that flew me to Boston University Medical Center, the nearest major spinal cord injury trauma center. The hospital stabilized my neck, I stayed in that hospital for 3 weeks, and then I was flown back to my home in California where I went through rehabilitation."
Like many newly injured SCI patients, Franklin was completely overwhelmed with what had happened and was doing his best to deal with what his life would be like after his accident.
"One of the biggest questions that I had was, 'What will I do after rehab?'
"Early in my rehab, I set a goal of returning to work as soon as I got out of rehab and to restart my new life at the same place where I'd left it before the injury. Four months later, I was discharged from the hospital on a Thursday and went back to work full-time the following Monday."
Since Franklin was a quadriplegic, he got a van with a lift and a power chair to restart his career as a salesman. Then, he could travel wherever he needed to make sales calls.
Franklin remembers, "At first, my customers treated me somewhat strangely, because they were accustomed to seeing me in a happy-go-lucky mood, literally running through their businesses, and then four months later I was in a wheelchair. Although my customers were very shocked, they also were very supportive. But they really didn't understand how to behave around me."
"Especially awkward was when I called on new customers who hadn't known me before my accident. I'm sure some of my new customers thought, 'Is this some kind of a new way to get my business by sending in a guy in a wheelchair?'
"Since I always had been a very people person, I'd always been in sales. My strong suit was being able to talk and communicate with my customers. Before my injury, I'd never taken life seriously and more or less viewed my life as a comedy routine."
"I used humor to put people at ease and communicate better with them."
"I didn't  want other people to know the challenges I faced and always kept a positive attitude. After my injury, I continued to work for 16 years in the newspaper advertising sales business that I'd worked with before my injury."
However, when Franklin realized that the publishing business would experience struggles due to the onslaught of the Internet, he joined an online marketing company, which he felt looked more to the future. Today, he works with tech-oriented companies by generating sales leads for their marketing departments.
Giving Back Through Peer Support and NorCal SCI
"When I returned to San Jose, California, for my rehab, I had the opportunity to speak with SCI survivors in a peer support group there who already had experienced what was happening to me," Franklin recalls. "Even today, I remember how valuable that experience was, and I wanted to give back.
"SCI is such a traumatic injury, and rehab back then was 4-6 months long. Today, the average stay in rehab is only 4-6 weeks, but nothing that an SCI survivor has to learn to be able to do has changed compared to 1989. I believe SCI survivors get discharged way too soon today, without enough information to tackle the manychallenges with which they'll have to deal.  Nor do the caregivers and their families receive enough help to know what the challenges will be and how to overcome them."
"What NorCal SCI is attempting to do is to bring an element to these people's recovery process, to let them know what resources are available throughout their community to make this adjustment time much easier. We can make them aware of physical therapy that's available and connect them to resources that'll help them return to school or work or travel. I thought due to all the information I had to digest and determine how to use, why not pass my knowledge and experience on to the newly injured?"
"NorCal SCI doesn't host events, but instead acts as a clearing house to let people know where, when, why and how these events are being held."
"We report on what takes place at these events. For instance, here in Santa Cruz, a local organization hosts an annual event that's free for survivors of SCI where they can go scuba diving, surfing, kayaking and swimming. Volunteers make these activities available to people with SCI. We publicize, promote and report on these types of activities to help the SCI community not only learn about these events but to be able to participate."
"We report on activities such as wheelchair basketball events, wheelchair road racing, wheelchair tennis and others that non-profits put on for people with spinal cord injuries for free."
"NorCal SCI encourages the newly injured to become active and live their lives, instead of staying home and doing nothing or nearly nothing. However, we also get down to a more personal level with people in the local SCI communities.
"For instance, we had one lady who was in a traffic accident. All she'd ever wanted to do in life before her accident was to be a dancer. She'd studied dance and performed. Once she was paralyzed, she assumed that her days of dancing were over. She considered dancing was only for other people, but after meeting her, we introduced her to a wheelchair dance group in our area."
"A year later, after joining the group, today she travels the country with a professional wheelchair dance group. She's been able to live a dream that she'd thought was lost and has been a contributor of and a participant in this professional wheelchair dance company."
"We try to show the SCI community of newly injured as well as long-term injured people what are all the organizations and services available to help them."
Nick and Franklin are paying for all the expenses involving the web site and other expenses out of their own pockets.
"Right now, we have no funding source and pay out of pocket for the expenses given what we're working to provide the community with."
"We also produce a weekly newsletter that goes out to our registered users. We believe it's the only SCI-related web site that produces so much content and then curates it into one weekly newsletter. We work with all the local SCI peer support groups to support what they're doing and publicize their programs. There are lots of other events and activities held by lots of other organizations that we're always promoting and writing about. We list web resources that would be of value to the SCI community which we vet.
"And soon, once we gain our 501(c)(3) status, NorCal SCI will begin to raise funds and apply for grants so that we can have an even more meaningful and direct impact in the lives of the Northern California SCI communities. We enjoy developing and localizing specific information for the community of SCI individuals where they live. We're happy to help other groups do the same thing that we're doing here in California. You can reach us for information online."
NORCAL SCI SUPPORT GROUPS
If you're in Northern California, get connected with one of the following support groups that are part of the NORCAL SCI Network:
Bay Area Spinal Cord Injury Peer Group (Berkeley)
Meets: 2nd Thursday of the month
Time: 6:00-8:30pm
Address: Ed Roberts Campus
3075 Adeline St., Berkeley, CA
Contact: Tom Shankle
Phone: (415) 205-3882
(510) 868-9175
Email: spinalnetwork@everydayabilities.org
Facebook: https://www.facebook.com/groups/scipeersupport/
San Francisco Bay Area Spinal Network
Meets: 4th Thursday of the month
Time: 6:00-8:30pm
Address: Independent Living Resource Center of SF
825 Howard St., San Francisco, CA
Contact: Tom Shankle
Phone: (415) 205-3882
Email: spinalnetwork@everydayabilities.org
Facebook: https://www.facebook.com/groups/scipeersupport/
LGOF Support Group, San Leandro
Meets: Monthly, Check website for details
Address: San Lorenzo Library
395 Paseo Grande, San Lorenzo, CA 94580
Contact: Arthur Renowitzky
Phone: (510) 712-8676
Email: info@lgof.org
Website: https://www.lgof.org
Placerville Mobility Support Group
Meets: 4th Monday of the month
Time: 6:30-8:30pm
Address: Round Table Pizza, Safeway Shopping Ctr, 3975 Missouri Flat Road, Placerville, CA 95667
Contact: Lynn Murray
Phone: (530) 295-7260
Email: lynnmurray2684@att.net
Website: https://www.placervillemobilitysupportgroup.org
Santa Clara Valley Medical Center: SCI Connections
Meets: 3rd Thursday of the month and available online/Webcast
Time: 6:30-8:30pm
Address: SCVMC Valley Specialty Center, Basement Conference Room
751 S. Bascom Ave., San Jose, CA 95128
Contact: Robert Medel
Phone: (408) 885-2397
Email: Robert.Medel@hhs.sccgov.org
Website: https://www.facebook.com/rehabresearchcenter
Sutter Roseville Rehab Institute Peer Support Group – inpatients & outpatients welcomed
Meets: 1st Thursday in the Month
Time:  6:30-8 p.m.
Address: In the PT Gym
6 Medical Plaza Drive, Roseville Ca 95661
Contact: Todd Boyer
Phone: (916) 872-3083
Email: Toddboyer@comcast.net
UC Davis Hospital SCI Peer Support Group – inpatients & outpatients welcomed
Meets: Every Wednesday from 3-4 p.m.
Address: Room 0343, Basement Auditorium
2315 Stockton Blvd.
Sacramento, CA 95817
Contact: Holly Bleasdale
Phone: (916) 734-3467
Email: hdbleasdale@ucdavis.edu
Leon S. Peter's Rehabilitation Center Support Group
Meets: 3rd Wednesday of every other month (Jan Mar May Jul Sep Nov)
Time: 6:00-7:30pm
Address:  2823 Fresno St., 6 West Dayroom
Fresno, CA 937217
Contact: Allen Rope
Phone: (559) 877-3559
Email: prowheeler@netptc.net
Sonoma County SCI Support Group
Meets: 3rd Monday of the month
Time: 4:00-5:30pm
Address: 7 Indigo Dr. # 102, Petaluma, CA 94954
Contact: Stan Kosloski
Phone: (860) 614-8351
Email: stankosloski@gmail.com
Web site:  https://norcalsci.org/sonoma-county
Facebook: https://www.facebook.com/groups/810812255653338/
Santa Cruz Life on Wheels Support Group
Meets: 2nd Wednesday of the month
Time: 2:00-3:00pm
Address: 610 Fredrick Street, Yoga Room, Santa Cruz, CA 95062
Contact: Roger McKowan
Phone: (831) 457-7188
Email: roger.mckowan@dignityhealth.org
Facebook: Life on Wheels   https://www.facebook.com/groups/449370448545405/
Napa Spinal Cord Injury Network
Meets: Last Friday of the month
Time: 1:30-3:00pm
Address: Community Outreach Center
3448 Villa Lane, Suite 102, Napa, CA 94558
Contact: Jim Burnett
Phone: (707) 299-9123
Email: jburnettdd@aol.com
Website: https://www.napascinetwork.org/
Facebook: https://www.facebook.com/Napaspinalcordinjurynetwork?ref=hl
Solano County SCI Active Network Peer Connections Meeting
Meets: 1st Wednesday of the month
Time: 6:00-8:00pm
Address: Solano Community Foundation, 744 Empire Street, suite #240,  Fairfield CA 94533
Contact: Troy Plunkett
Phone: (707)342-9458
Email: info@sciactivenetwork.org
Website: www.sciactivenetwork.org
Facebook:  https://www.facebook.com/sciactivenetwork/
San Luis Obispo SLO  Access Support Group (for all individuals with mobility challenges)
Meets: 3rd Wednesday of the month
Time: 5:00-7:00pm
Address: Graduate Restaurant, 990 Industrial Way, San Luis Obispo, CA 93401
Contact: Mae MacDonald
Phone: (805)594-1164
Email: mary.macdonald@att.net
LOOKING FOR MORE SCI SUPPORT & RESOURCES?
A new book called "SCI: The First 90 Days" is now available to the Cure Nation, thanks to the generosity of  author Sam Maddox.
We understand this free resource won't make the anxiety of adjusting to life with SCI disappear, but it can help you process it. That's why we're helping Sam share this guide with you and your loved ones.
Disclaimer: The material contained in this book is presented for the purpose of educating and informing readers about spinal cord injury. Nothing contained herein should be construed as medical diagnosis or treatment advice. Information in this book should not be used in place of the advice of a physician or qualified health care provider.
Enjoy Our Free Resources & Articles

CURE NATION is designed with you in mind, to offer assistance and education when you need it through a personal support program.
All of the information you find below and on our related social media pages is meant to guide you to places, topics, and resources that enhance your life, while also connecting you with a growing group of friends.
SaveSave
SaveSave
SaveSave
SaveSave